China's textile industry progresses in sustainable development to achieve dual carbon goals
Share - WeChat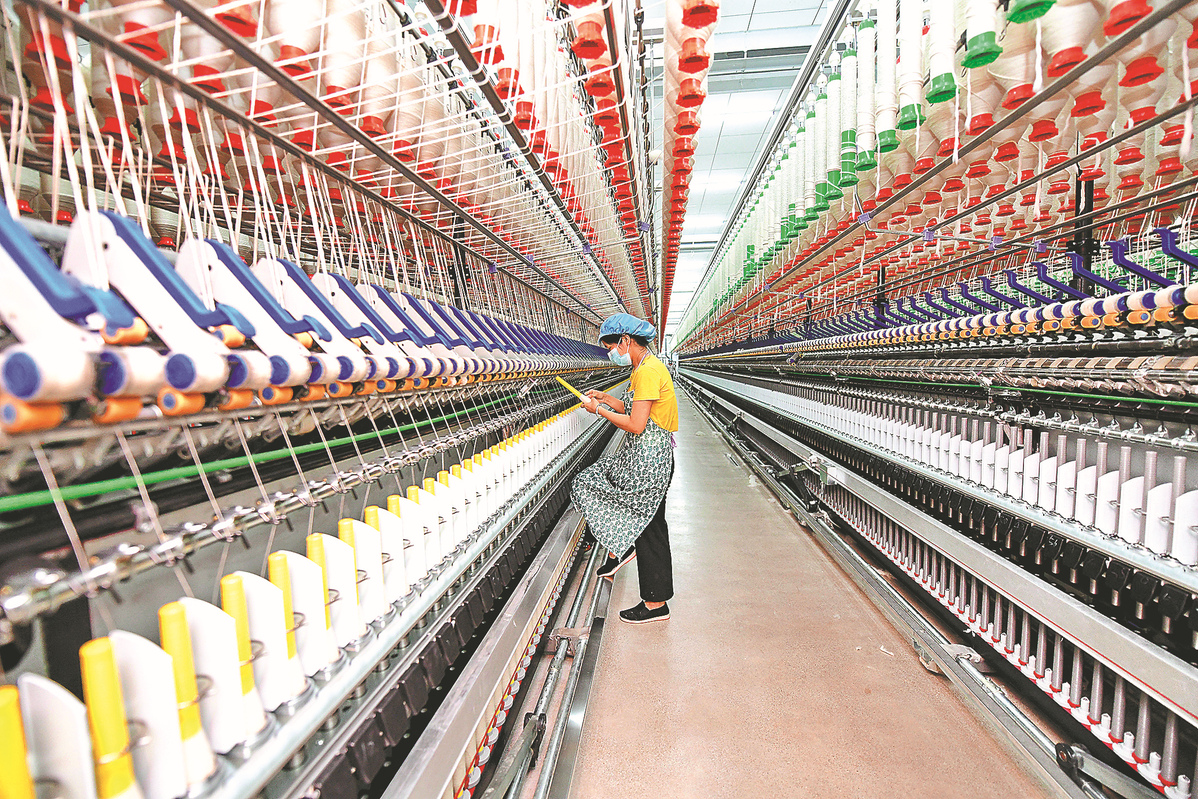 China National Textile and Apparel Council released its latest progress in the sustainable development of the country's textile and apparel industry on Friday, as Sept 22 marks the three-year anniversary after China proposed its dual carbon goals.
CNTAC said it would guide the industry to further contribute to China's dual carbon goals by continuously exploring models and paths of sustainable production and consumption, and thus help promote the green transformation of the textile and apparel industry globally.
China has set the goals of achieving peak carbon dioxide emissions before 2030 and realizing carbon neutrality before 2060. As a major global manufacturer and consumer of textiles and clothing, China's textile industry shoulders a significant mission in carbon reduction, CNTAC said.
The carbon emissions of China's textile and apparel industry stand at about 230 million metric tons annually, accounting for 2.8 percent of the national industrial emissions. Compared with other industries, the volume is not high, according to CNTAC.
To achieve the industry's carbon reduction goals, CNTAC has formulated a preliminary roadmap and divided the period before 2030 into three stages. They include the spontaneous stage from 2019 to 2022 when those conscious enterprises would go first and spontaneously carry out actions to reduce carbon emissions.
Besides, there is an active stage from 2023 to 2025, when CNTAC will guide most companies involved in the sector to actively take action to reduce carbon emissions. During the marketization stage from 2026 to 2030, the overall sector is expected to reduce carbon emissions through market-oriented means such as carbon trading mechanisms, CNTAC said.
In the past three years, CNTAC has guided and promoted different related parties in the sector such as industrial clusters and enterprises to take action and speed up their green transformation through advanced technologies, planning and management.
zhuwenqian@chinadaily.com.cn