Big birthday bash boosts the feel-good factor
Share - WeChat A group birthday party was held at the 19th Asian Games' Main Media Center in Hangzhou on Wednesday night, creating unique, shared memories for over 40 volunteers born in September.
It featured colorful performances, such as singing and dancing, video messages from family members and heartwarming wishes from other volunteers.
"The celebration took on the theme of growth to create feelings of encouragement and warmth, and to recognize their potential ... to make the 19th Asian Games a complete success," said their supervisor Fu Jin.
A total of 583 volunteers from Zhejiang University have been providing services at the MMC since Sept 9.They include 24 international students from nine countries, including Japan, Indonesia, Malaysia and the Republic of Korea. The Chinese volunteers come from 16 ethnic groups, including Han, Zhuang, Dong, Yi and Kazak.
"The volunteers' diversity reflects the games' inclusiveness," Fu said.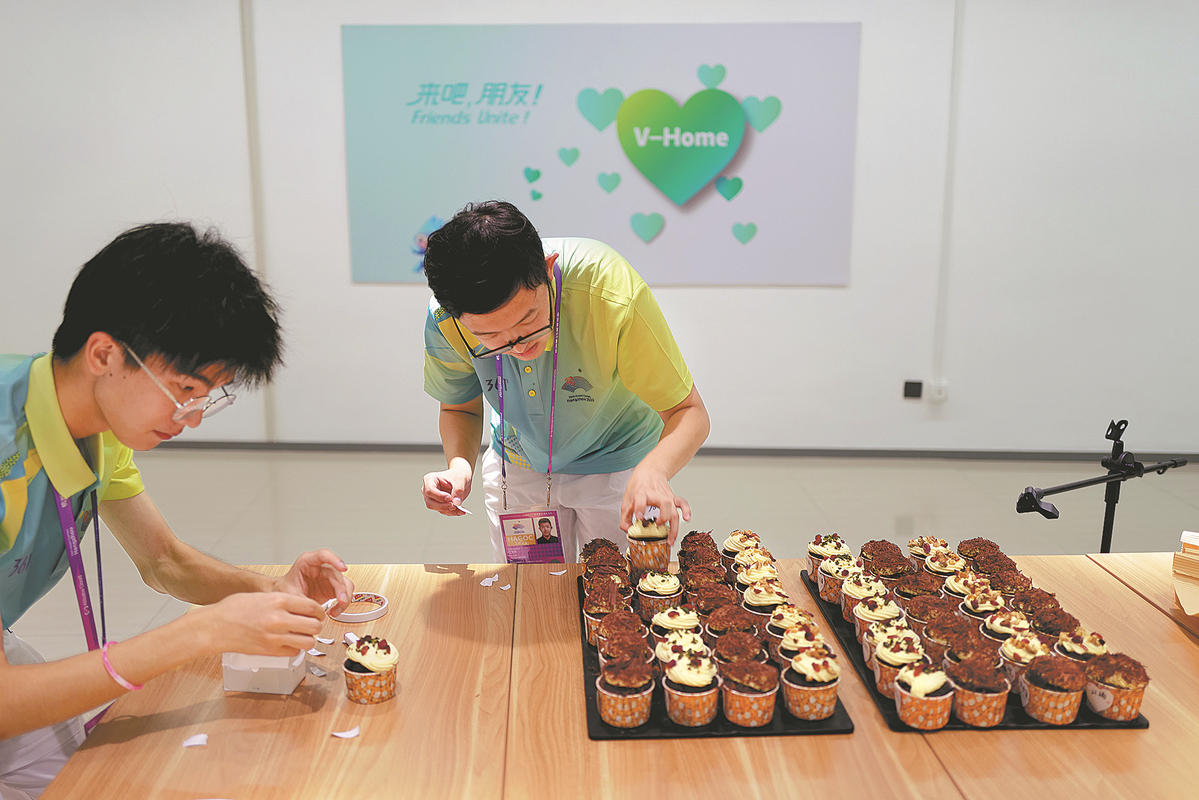 Lee Khar Jie, a Zhejiang University junior from Malaysia who was born in September, said: "I was greatly moved at the party, especially when watching the heartwarming video messages. Even though we might not have known each other for too long, I feel encouraged, remembered and taken good care of by them as very good friends and teammates."
The party took place at the MMC's V-home, a 700-square-meter space set up by and catering to the center's volunteers.
About 37,600 volunteers in total have been recruited for the Hangzhou Games, including students from 46 universities in Zhejiang province, international representatives, and specialists in such areas as medical care and rare languages. Most are aged around 20.
They have been nicknamed xiao qinghe, which literally translates as "little lotuses" and is pronounced like the word for "genial" in standard Mandarin.