Cambridge poetry and art festival honors Chinese poet
Share - WeChat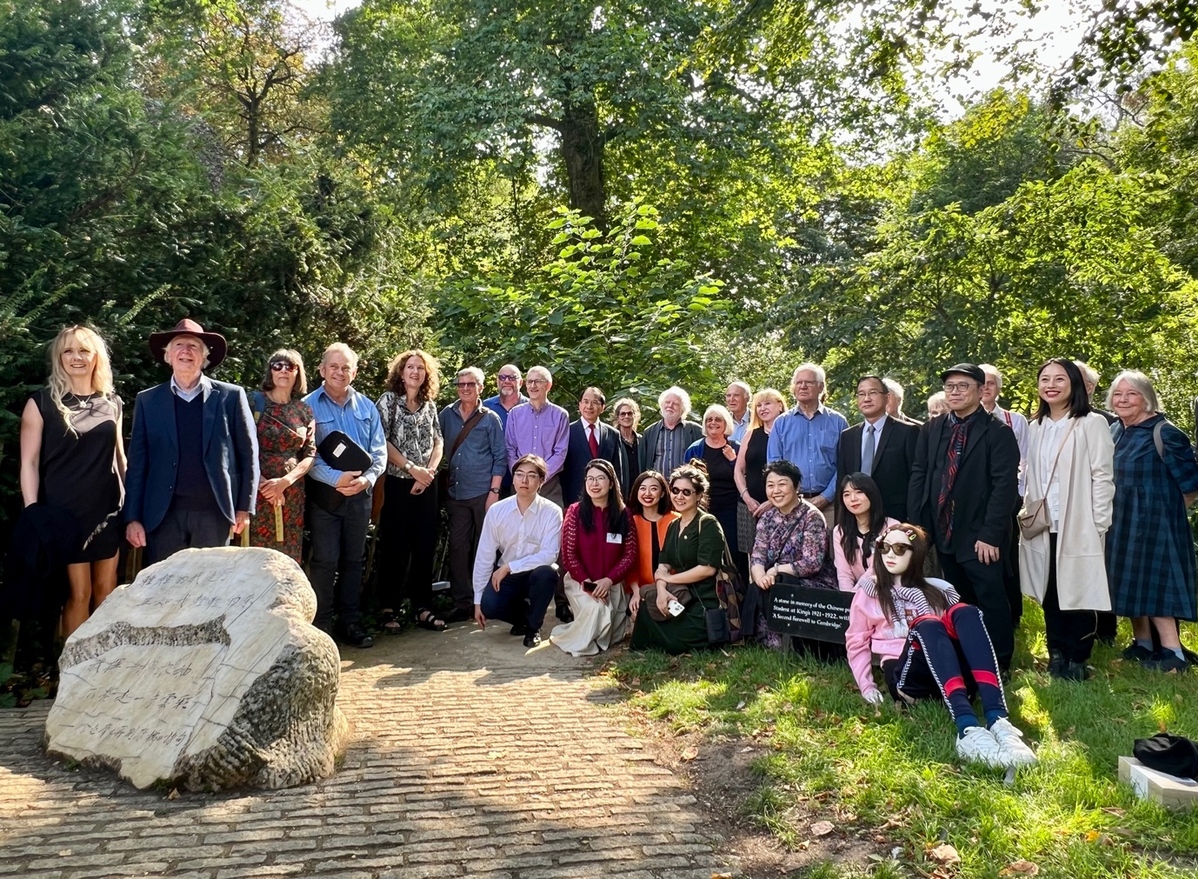 The ninth Cambridge Xu Zhimo Poetry and Art Festival kicked off on Friday at King's College, the University of Cambridge.
Commemorating the Chinese poet Xu Zhimo, who lived from 1897 to 1931 and who was an associate member of King's College for 18 months in the early 1920s, the festival gathered nearly 150 poets, literati, artists and scholars from the United Kingdom, China, Europe and the US, and featured book-launches, poetry readings and music performances.
This year's six-week festival will also feature a range of creative activities, including fashion art displays, panel discussions and tea culture events, all of which will aim to promote exchanges between civilizations.
Vanishing Worlds Foundation, a British non-profit organization committed to protecting oral culture, and the cultural protection project "Rivers Project" led by King's College, co-hosted the event this time.
Michael Proctor, provost of King's College, wrote in a greeting message to the festival that Xu's eminence as a Chinese poet and his close connection with King's College has had a great effect on the profile of the college and brings in many visitors to appreciate his elegiac description of the willow tree by the River Cam. "It's thus fitting that his work is celebrated here at his college," he wrote.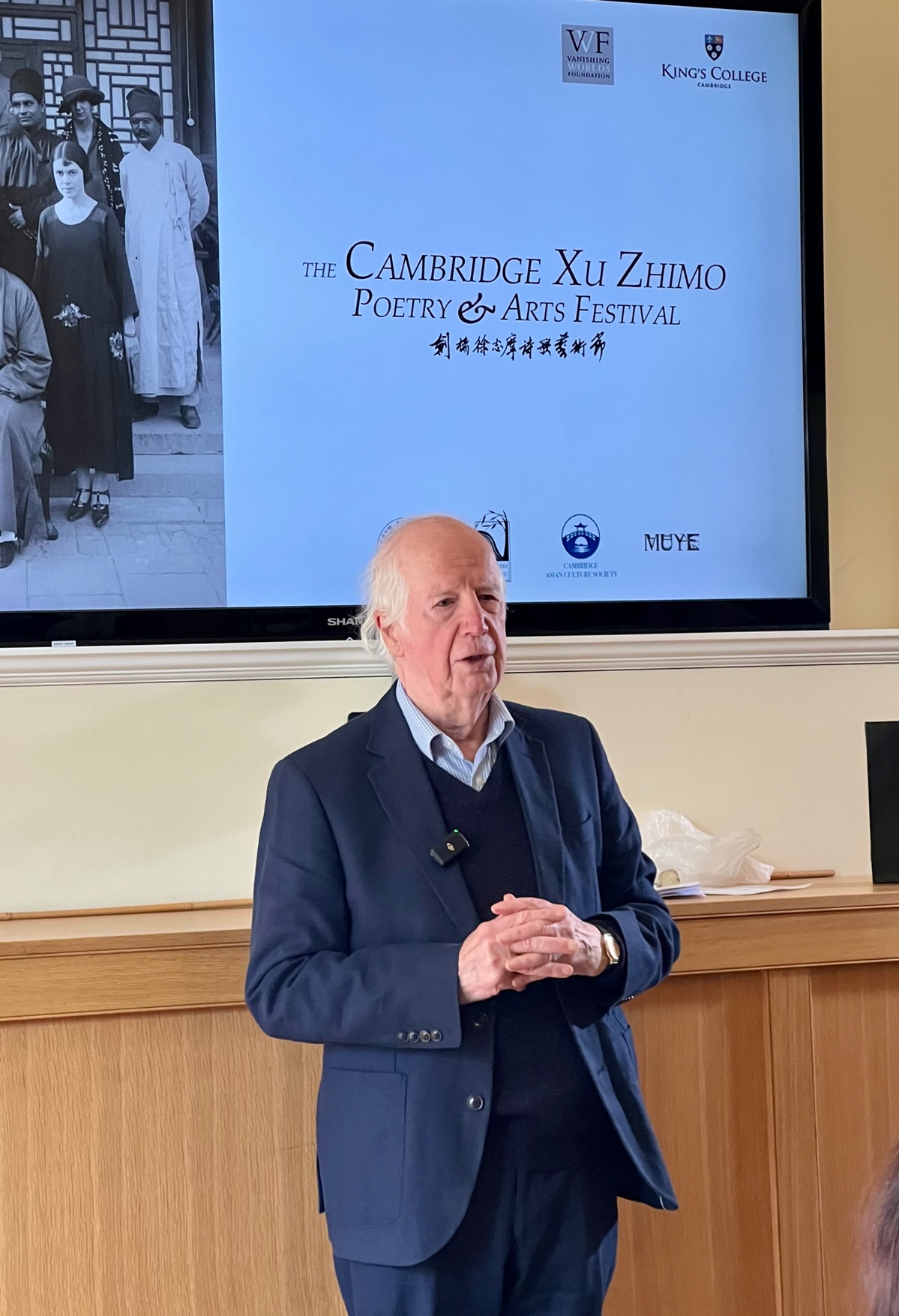 Xu wrote his best-known poem A Second Farewell to Cambridge in 1928, after his third visit to the English city in which he captured his longing for the sunlit clouds, golden willows, and setting sun. The romantic work has subsequently drawn waves of tourists to Cambridge.
To celebrate Xu's contribution to the friendship between China and the UK, the festival was started in 2014. The theme this year is "harmony".
Alan Macfarlane, emeritus professor of anthropological science at the University of Cambridge and chairman of the festival, highlighted that harmony is a central concept in Chinese philosophy in his preface for the event.
"The picture I have taken from some analogies would be that Chinese civilization is like a forest where you have different trees: different people in different positions, different statuses, and roles. Yet, they all grow alongside each other and share the same space in a mutually supportive way … on the whole, not destroying each other," wrote Macfarlane, who has focused on China during the last 20 years, "That kind of harmony seems to be a wonderful model for what the world could be."
For Richard Marshall, editor of 3:16 AM, a British online blog featuring philosophy interviews, achieving harmony means looking at things "underneath", instead of focusing on the surface similarities or differences.
"People in the West are looking at China and other countries as shiny, gleaming, modern, new, and think it is just like us, so they need to do things like us. But they are not looking underneath. Once you start looking at the Confucius (Chinese philosopher), the emperor stuff, the collectivism, the family concept, and take the long history, that enchantment of China seriously, you can see the value in it," he said.
In Marshall and Macfarlane's co-authored new book Understanding of the Modern World, which was launched during the festival, the two discussed how concepts, including capitalism, democracy, law, family, work and more, are presented distinctively within different culture circles, hoping to forge understanding in a time when Cold War mentality is rising due to "fear and ignorance".
"We should be able to think in other's way, see in other's way, live in other's way, to pick up the theme of harmony. But it is not about changing yourself and the other."
Marshall also pointed out that the poetry and art festival serves as a great opportunity to deepen understanding, as culture pursues coexistence rather than replacement.
"It's a place where you can probably have these conversations, reconfigure the discourses, and there is no need to get annoyed," he said.