Cambridge and Australian rowing teams shine at head of Shanghai river regatta 2023
Share - WeChat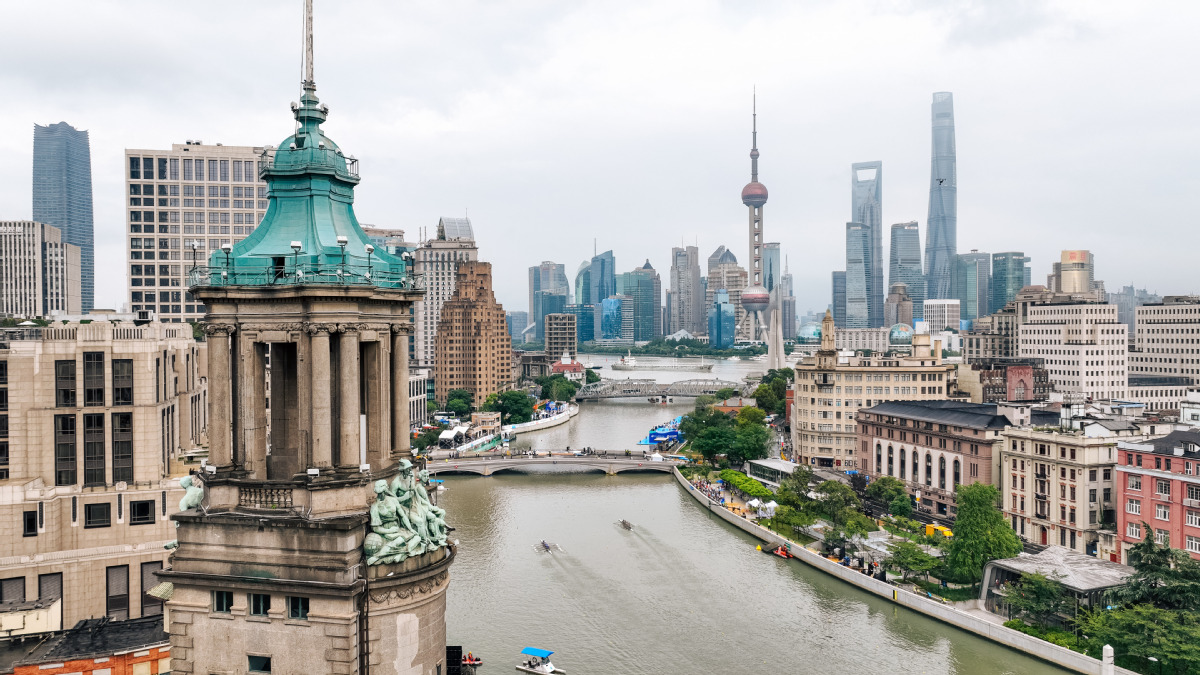 The two-day Head of Shanghai River Regatta 2023 wrapped up on Sunday, with up to 700 athletes taking part in this year's competition.
A total of 51 teams for eight-person rowing, 10 quadruple-scull teams and 14 single-scull athletes signed up for this year's Regatta, which was further divided into competitions for colleges, clubs, elites and youths.
Highly celebrated Cambridge University's rowing team, Oxford Brookes University boat club and Australian Rowing Team, the national team, all participated in the elite games, which were their debut at the Regatta.
Cambridge's rowing team took the trophy for the elite eight-man 500-meter sprint race on Sunday while the Australian Rowing Team claimed victory for the elite eight-woman 500-meter sprint race. For the 4.2-kilometer chase held on Saturday, Cambridge University won the eight-man competition while Australian Rowing Team crowned the women's version.
Rowing teams from 14 Chinese universities including Peking University, Tsinghua University, Shanghai Jiao Tong University and University of Hong Kong participated in the college games.
Xi'an Jiao Tong University's rowing team and the crew of Chinese Culture University from Taiwan were the biggest winners for the college-level competition. Xi'an Jiao Tong University crowned the eight-man 4.2-km chase and 500-m sprint, while Chinese Culture University won both the mix-eight 4.2-km chase as well as the mix-eight 500-m sprint.
Most Popular
Highlights
What's Hot