Band tunes into their heritage
Share - WeChat Anda Union, a nine-piece ensemble from Hohhot, capital of the Inner Mongolia autonomous region, made their debut performance on Aug 18 on the popular reality show, The Big Band, produced and broadcast by streaming platform iQiyi.
Their first song was called Ode to the Heroes of Jangar, which brought to life the epic of Jangar, a famous Mongolian hero and the heroic deeds of his 12 warriors. Performed in Mongolian, the galloping music soon won the hearts of the audience.
Clad in traditional Mongolian robes, leather boots and headgear, the nine musicians played acoustic instruments that included the morin khuur (the horse-head fiddle), and the topshur (a two-stringed Mongolian lute), along with percussion and a box-shaped double bass.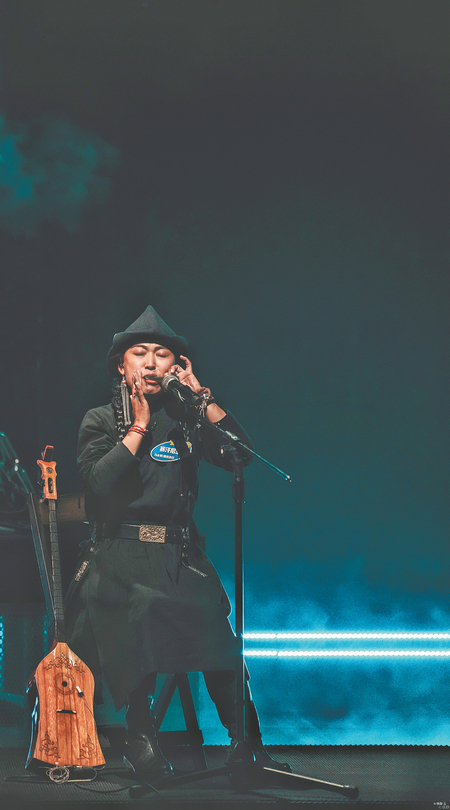 They all sang, swapping on lead vocals, as well as singing in harmonies that evoked the lonely grandeur of the vast grasslands.
"I had only dreamed about the grasslands of Inner Mongolia before, but for one evening, by watching their performance, I felt like I was strolling across the plains, part of the open space," commented one fan.
"On the stage, the band's energy is infectious. They are all accomplished singers and instrumentalists. I particularly enjoy their morin khuur playing, which produces a whinnying effect, and the percussion sounds like pounding hoofs," said another fan.
For its third season, The Big Band has brought together 27 Chinese bands of differing styles. Broadcast weekly, bands compete in different groups, and via votes cast by the audience and six celebrity judges, five of them earn the title of the "Hot 5" by the end of the season. The first two seasons have been credited with successfully propelling underground bands into the limelight.
"We were not sure about being part of a reality show because fans expect to watch rock bands. We are not a rock band. The language we sing in is Mongolian, which also worried me about connecting with the audience," says Nars, co-founder of Anda Union and its lead musician, who also plays the morin khuur and is skilled at khoomei, a style of Mongolian throat singing in which a single performer produces a harmony that sounds like multiple voices, underscored by a continual bass drone.
"Our goal is for more people to hear the music of Anda Union, so we decided to participate, and it was our first experience of reality shows," says Nars.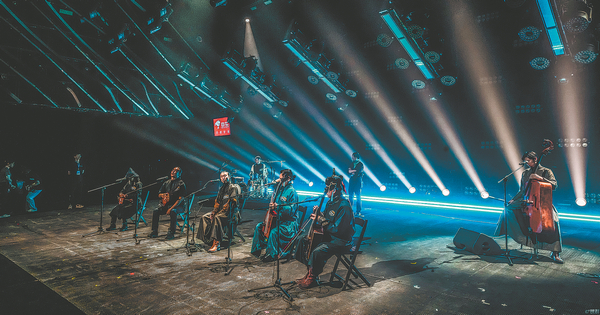 Asked why they chose Ode to the Heroes of Jangar to begin their reality show journey, Nars says that all the members of the band grew up listening to the legend. In the song, they sang the parts of the warriors accompanying Jangar, each of whom has special abilities, such as one who is able to transform into a black eagle at night to fly over the camp and protect his brothers.
"The epic of Jangar may take days or even months to tell. We are proud to share it with the audience. Like Jangar, music is integral to Mongolian culture, so we are proud to present it to more people," says Nars.
The second song Anda Union performed was a combination of a Mongolian folk song and a popular Mandarin song, Gu Yong Zhe (Lonely Warrior), originally performed by Hong Kong singer Eason Chan. The band translated the song and performed it in both Mandarin and Mongolian.
As part of the adaptation, two lead vocalists, Biligbaatar and Tsetsegmaa, gave a signature urtiin duu performance. Also known as "long song", urtiin duu is a style of lyrical chant, characterized by its abundance of ornamentation, falsetto, extremely wide vocal range and free compositional form.
The videos of their performances on the show have been viewed millions of times on social media platforms, and warm feedback from fans has made the musicians, who have not engaged much with social media, both surprised and happy.
This year is their 20th anniversary. The band's name, Anda, is derived from the Mongolian word for "brotherhood".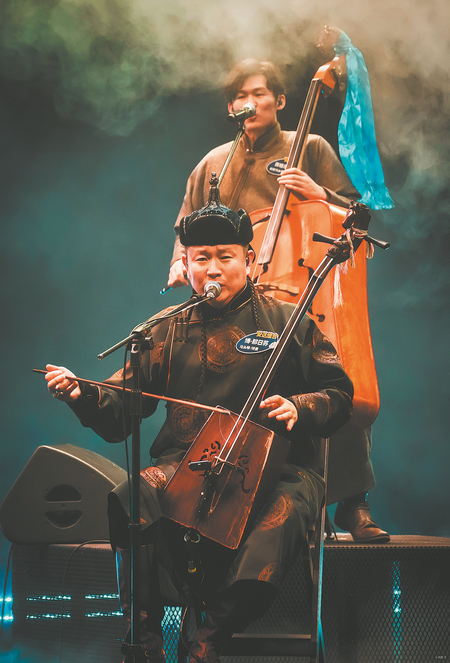 Some of the members have been friends and have played music together for nearly 40 years, and even the youngest members have been with the band for over 10 years.
As Saikhannakhaa, a female musician, who sings, plays instruments and amazed audiences with her solo performance of tumur khuur (jaw harp), said during the show, "all of the members have been together for decades, which makes us one big family".
According to Nars, their mission since launching the ensemble has been to draw inspiration from old, forgotten songs while creating a new form of music. They consider Mongolian music their main source of inspiration and a great treasure.
Nars grew up on the grassland of Ar Horqin Banner of Inner Mongolia with his herder grandparents. When he was 12, he moved to Chifeng city to study music, where he met some of Anda Union's future members.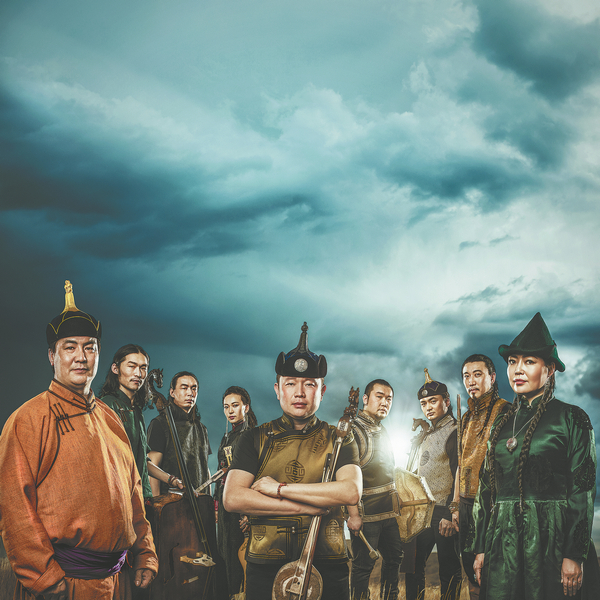 Most of the members are skilled in khoomei and were trained by musicians from Mongolia and Tuva. In 2006, Anda Union won first prize for ethnic music during China Central Television's Youth Singing Competition, giving it the opportunity to perform at the national level.
With albums, including Homeland in 2006 and The Wind Horse in 2011, the ensemble has toured the country. They have also taken their unique sound worldwide, touring the United States, the United Kingdom, Australia and New Zealand.
During COVID-19, they slowed down and returned home, giving them time to meet elderly musicians and listen to more old songs.
"There is a wealth of folk music for us to learn. So far, all we have done with our songs is like a drop in the ocean," says Nars, adding that the ensemble will tour Europe later this year.
Contact the writer at chennan@chinadaily.com.cn
Most Popular