China loses to Philippines in FIBA World Cup
Share - WeChat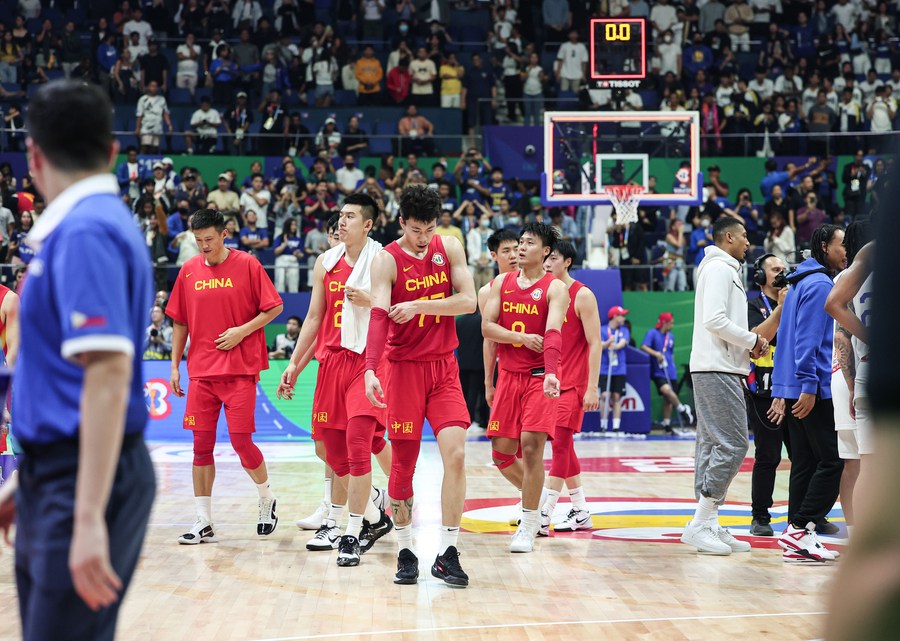 MANILA -- Jordan Clarkson put on a 34-point show as the Philippines beat China 96-75 in both teams' final appearance at the 2023 FIBA Basketball World Cup here on Saturday.
Li Kaier scored 17 points to lead China, and Zhang Zhenlin added 13.
On the Philippines' side, Clarkson took a gome-high 34 points, including 24 points in the third quarter. Rhenz Abando scored 14 points and Kai Sotto added 12 points and six rebounds.
China entered the game slowly as the Gilas took advantage of the visitors' turnovers to embark on a 7-0 run. The hosts had no intention of stopping the surge, as Dwight Ramos hit a 3-pointer to light up the Araneta Coliseum. China then responded with a 12-0 run, as the two teams tied at 16-16 to wrap up the first quarter.
Zhou Qi painfully exited the court and came back to the locker room after making a shot on the defense of Kai Sotto in the second quarter. Zhou didn't return to the game, but China managed to chase tightly and went into the half-time break with a one-point lead.
The Philippines bounced back in the third quarter led by Clarkson, and their wave couldn't be stopped. China struggled offensively in the 10-minute span, only notching 11 points, while the Gilas boosted a 14-0 run to close the quarter with a 22-point lead.
China strengthened their driving in the last quarter, but rarely converted efforts into points facing Gilas' condensed defense in the paint. June Mar Fajardo, Sotto and AJ Edu took turns to bomb the visitors' rim, helping the hosts take their first tournament victory.
"Very sorry for how we finished it. As head coach, I must take a lot of responsibility. And [I need to] stay behind my players and keep working to get better," China head coach Aleksandar Djordjevic said afterwards.
With the defeat, China sits rooted to the bottom of Group M of the 17-32 classification round.