Achieving core goals
Share - WeChat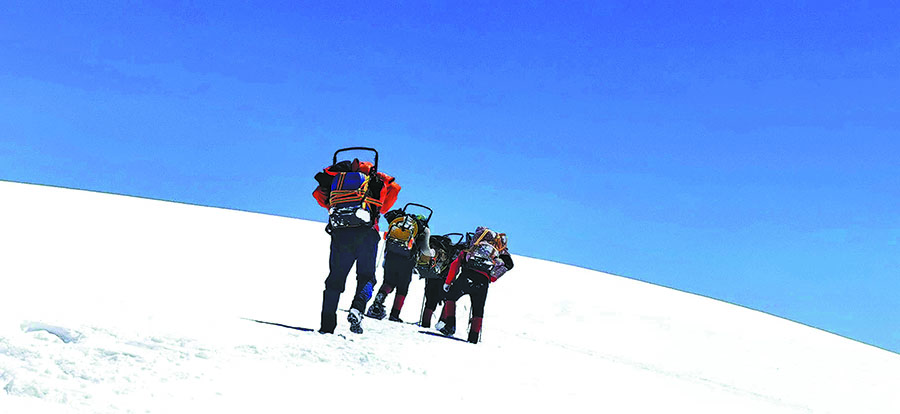 Despite a raft of difficulties, an expedition to the Purog Kangri Glacier has returned with essential samples of ancient ice that contain important information about the planet's past, which is vital to its future, Li Yingxue reports.
In the heart of one of the world's most enigmatic landscapes, where the very air whispers tales of ancient times, lies the Purog Kangri Glacier. For glaciologist Tian Lide and his intrepid ice core drilling team, this setting is both a laboratory and a theater of discovery.
Over the course of an arduous expedition that lasted more than two months, they embarked on an extraordinary journey to unravel the mysteries that lie within the icy heart of Purog Kangri — the third-largest glacier on the planet.
"Glaciers are like wise elders, their faces adorned with beards, as they bear witness to the historical changes of the Earth and the celestial movements of the sun, moon and stars," says Tian, a professor at the Institute of International Rivers and Eco-security, Yunnan University.
In 2000, Chinese and American scientists extracted ice cores from the Purog Kangri Glacier in Nagchu, the Tibet autonomous region. However, the drilling process was rushed. Compared to back then, there have been significant technological advancements, prompting Tian and the team to drill for new samples.