Guardiola on cusp of true greatness
Share - WeChat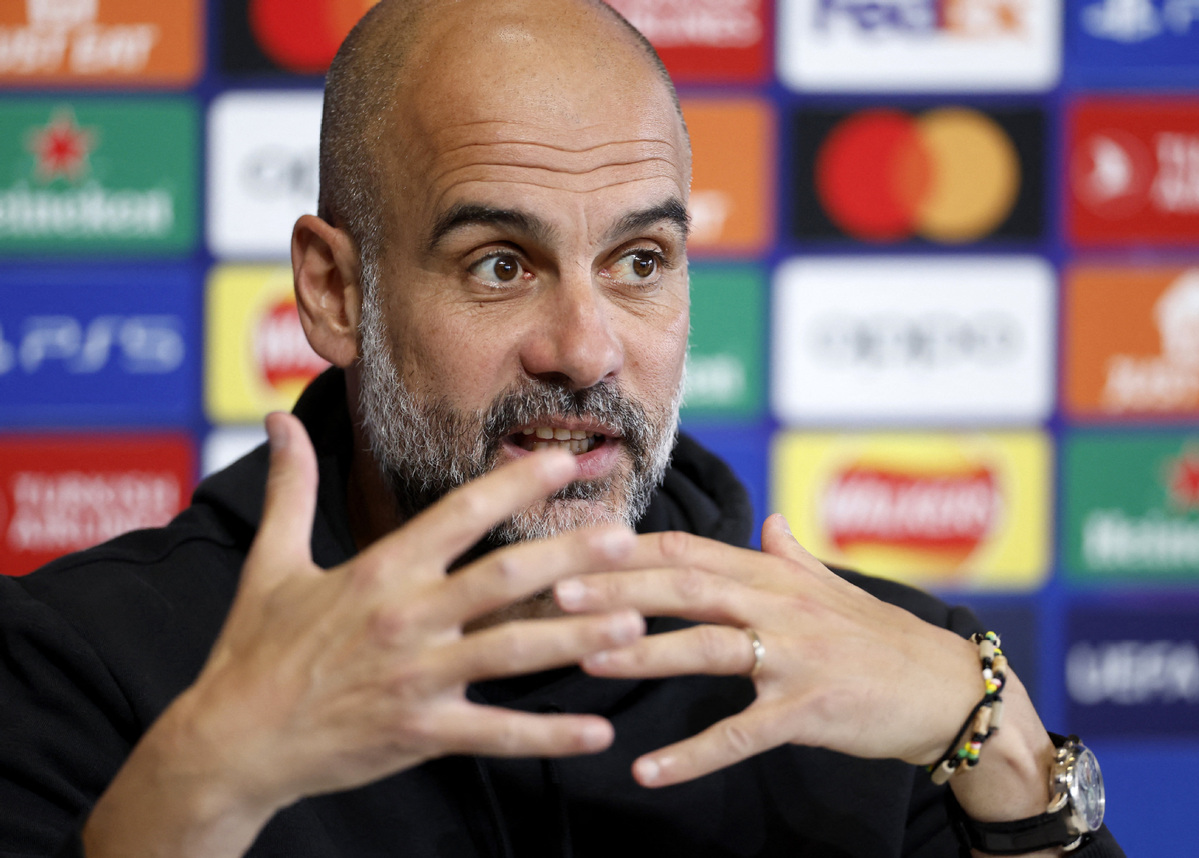 Manchester City is on the brink of a historic treble as Pep Guardiola targets Champions League vindication in Saturday's final against Inter Milan.
Inter stands in the way of City matching the greatest ever achievement in English soccer by emulating Manchester United's class of 1998/99 in winning the Premier League, FA Cup and Champions League in the same season.
For Guardiola, meanwhile, a moment of personal validation awaits in Istanbul after his 12-year drought in the competition.
The Catalan is widely regarded as the greatest coach of his generation with 11 league titles to his name in 14 seasons in charge of Barcelona, Bayern Munich and City.
But since winning the Champions League in 2011 for the second time in his first three years at Barca, Guardiola has suffered a series of agonizing European exits.
After losing a dramatic semifinal to Chelsea in his final year at Camp Nou, Guardiola's three years at Bayern were marred by three more defeats in the last four.
At City, it took five tries just to break the quarterfinals, but he again fell just short in the final against Chelsea two years ago.
A miraculous late fightback from Real Madrid in last season's semifinal inflicted more heartbreak.
'Overthinking'
Guardiola's team selection came under fire after the 2021 final defeat, with the Spaniard accused of "overthinking".
But his tactical nous has shone through to turn what had been a troublesome campaign until February into potentially the greatest the club has ever enjoyed.
Guardiola publicly questioned his players' hunger to keep on winning trophies in January, while it took time for the team to acclimatize to having Erling Haaland up front, even if the 52-goal Norwegian was prolific from the off.
Many questioned the decision to jettison Joao Cancelo in the January transfer window, leaving City short of natural fullbacks. But Guardiola had a plan as a switch to a back three, with centerback John Stones pushed forward into the midfield role that Cancelo previously occupied, sparking a devastating run of form.
"I can't speak highly enough of him," said City winger Jack Grealish of his manager.
"He's a bit weird the way he just knows everything. There are games I come into and think 'what's he going to come out with today' and he just comes out with different tactics every game. He's a pleasure to work with."
City has won five Premier League titles in the past six seasons, but Guardiola recognizes that Champions League success will bring a status that no number of domestic trophies can provide.
"We must also accept that if we want to make a definitive step as a big club, we must win in Europe. We have to win the Champions League; that's something you can't avoid," he told UEFA.com.
Making City European champion will complete the project Guardiola was brought to the club to fulfill seven years ago.
It would also silence any remaining doubters about his right to be ranked among the game's all-time coaching greats.
AFP