Dragon boats a family tradition in Fuzhou
Share - WeChat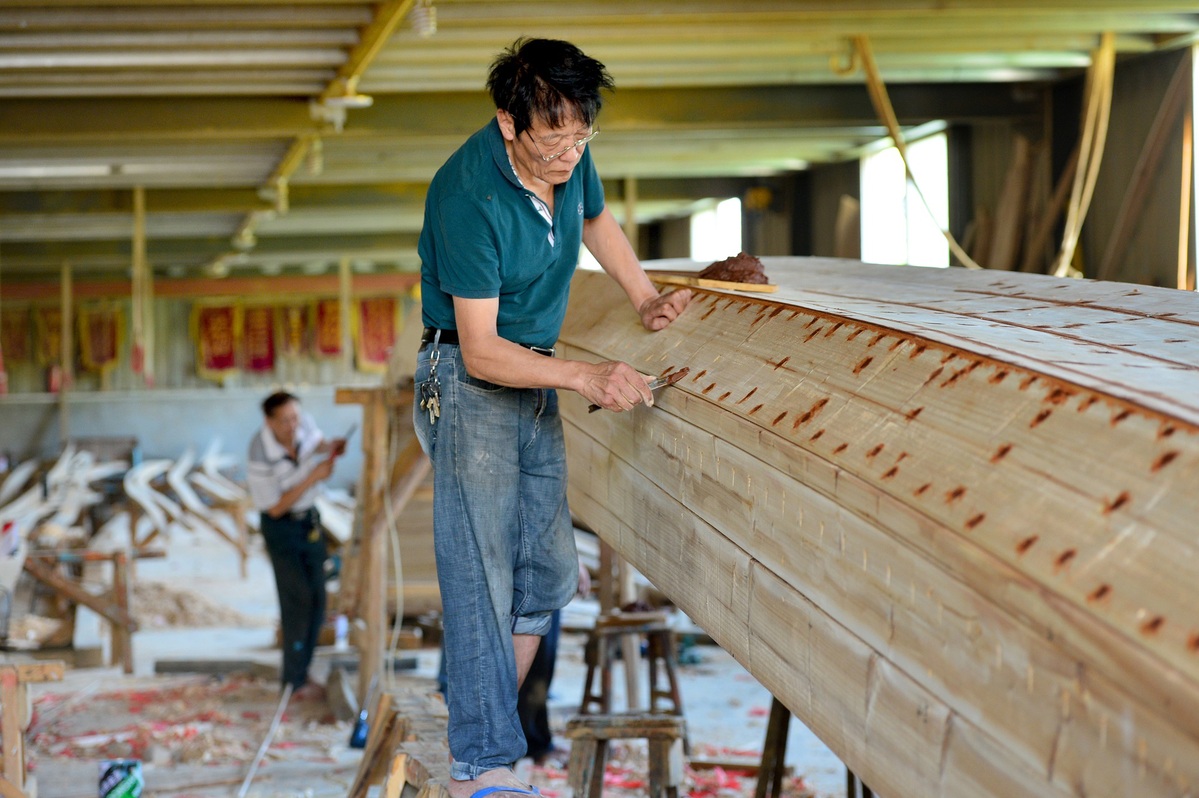 In 2018, the family's technique was listed as a city-level intangible cultural heritage. They insist on using axes, carving knives, hammers, ink sticks and other tools handed down by the old generation to build dragon boats by hand.
Their boats are 18 meters long, and can accommodate 32 paddlers, a drummer, a gong player and a helmsman. There is a space for someone to set off firecrackers from the bow.
"It has high standards, from the selection of raw materials to the production process," he said. "We choose pine from regenerated trees over 40 years old. The wood must be dried for more than a year to ensure that the humidity is up to shipbuilding standards before it can be used to make a dragon boat."
It takes one worker more than 20 days to complete a boat.