Anti-desertification efforts to drive environmental security
Share - WeChat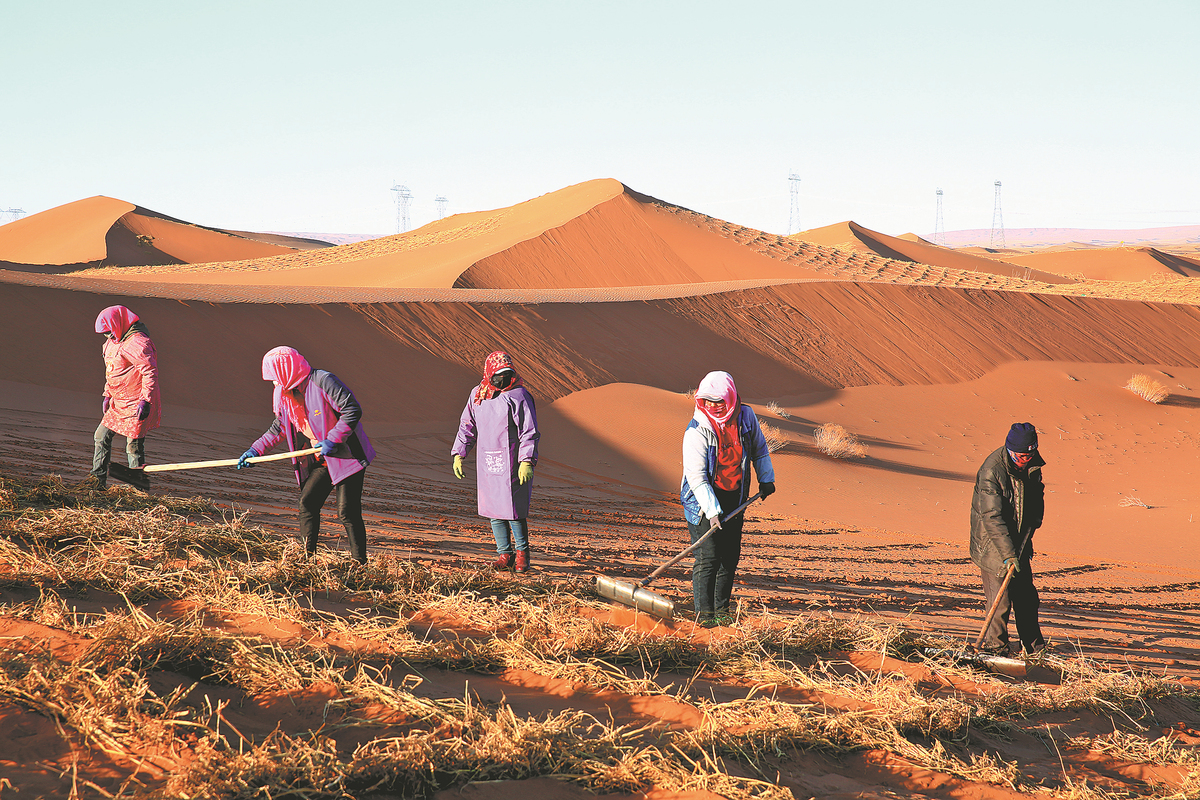 Editor's note: As protection of the planet's flora, fauna and resources becomes increasingly important, China Daily is publishing a series of stories to illustrate the country's commitment to safeguarding the natural world.
Mass public participation in afforestation efforts takes root. Zheng Jinran and Yuan Hui report from Chifeng, Inner Mongolia autonomous region.
In the Tengger Desert last month, yellow sand danced on the breeze and a profusion of sweetvetch swung its green leaves.
"In summer, you can see an amazing flower ocean when the plants bloom with their small pink, yellow or purplish petals," said Liang Cunxin, from Alshaa Left Banner, Inner Mongolia autonomous region.
"The enduring vitality of such plants on the barren land is astonishing," said the 53-year-old, whose family lived in the area for decades but was forced to relocate in 2007 as a result of desert encroachment.
"The government encouraged us to plant saxaul and little-leaf pea shrubs, which are commonly used to fix dunes in deserts, but the survival rate was unsatisfactory so we switched to this plant, and it has worked," he said.
The Tengger covers about 43,000 square kilometers in Inner Mongolia and Gansu province, making it China's fourth-largest arid area.
More than 2 million sweetvetch shrubs have been planted since 2017, and the hardy perennial has gradually covered more than 33 sq km of desert, Liang added.
Like Liang's family and their peers, about 400 million people from 30 provinces and regions have been affected by desertification, which by 2019 had covered a combined area of 1.68 million sq km, or 17.58 percent of China's total land area, according to data from the National Forestry and Grassland Administration.