Volunteers guide runners in overcoming adversity
Share - WeChat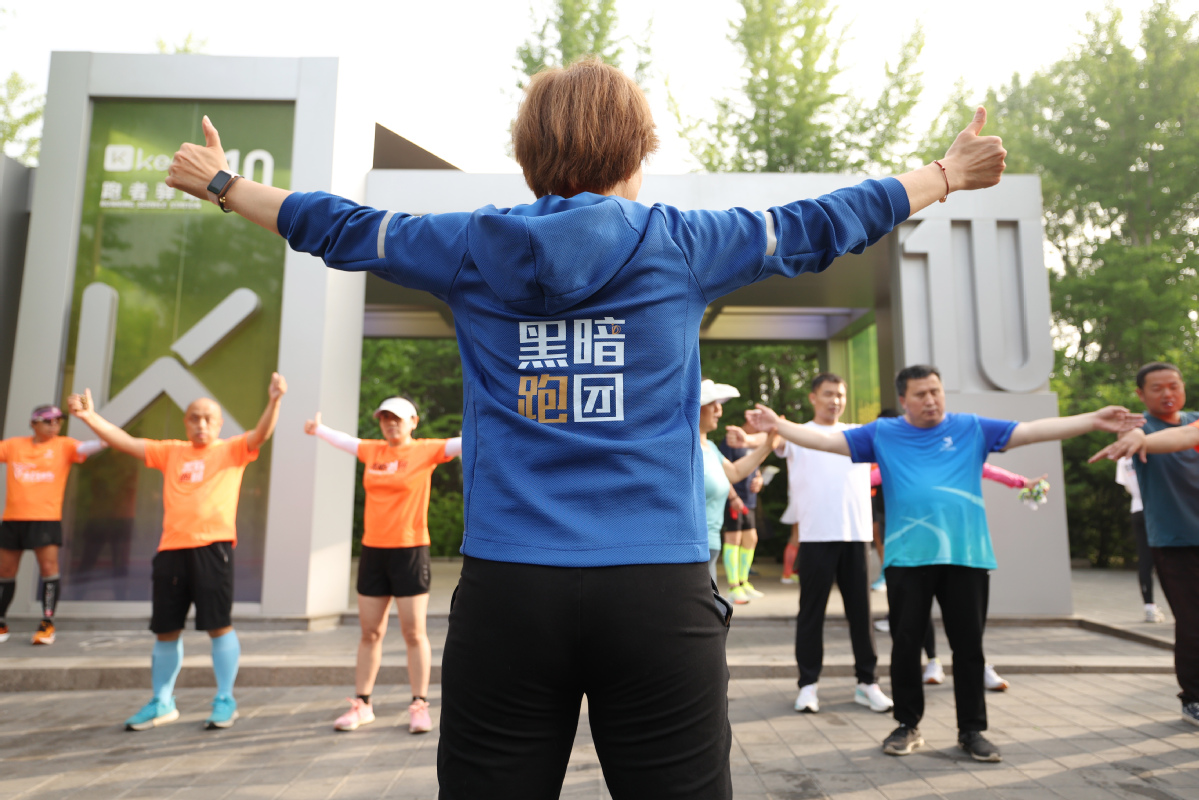 Fresh hope
He, the founder and organizer of Running in the Dark's Beijing branch, said: "As a group, we are involved with many runners, not just our visually impaired friends, who join us because other groups do not accept them. They are considered old, weak and disabled by these groups, who favor fast runners. However, we accept them all."
Running in the Dark has received considerable support, including participating quotas for important marathon events. Representatives from technology companies such as Apple and VMware occasionally visit Olympic Forest Park to join the charity group in interacting with visually impaired runners and giving them emotional support.
Visually impaired people are often more resilient and determined than others because of their physical limitations, He said. They strive harder to achieve the same level of success as those without such disabilities.
"When they complete tasks that someone who is not visually impaired cannot do, they feel especially proud of themselves. Such a feeling is crucial for them to take part in sports, as it gives them new hope for their lives," He said.
As a volunteer, He said she feels fulfilled, as her achievements have been recognized by others.
"Ultimately, you may become addicted to this feeling of happiness that comes from helping others and being needed," she said.
In April, on her 52nd birthday, He received dozens of congratulatory messages, including notes from runners with impaired hearing. She also received video messages in sign language wishing her good health.
She even received congratulatory messages from volunteers and runners from outside Beijing.
"These are things that money can't buy. I received those messages because of what I have done. My work and that of the volunteers in the running group make us feel appreciated," she said.