Volunteers guide runners in overcoming adversity
Share - WeChat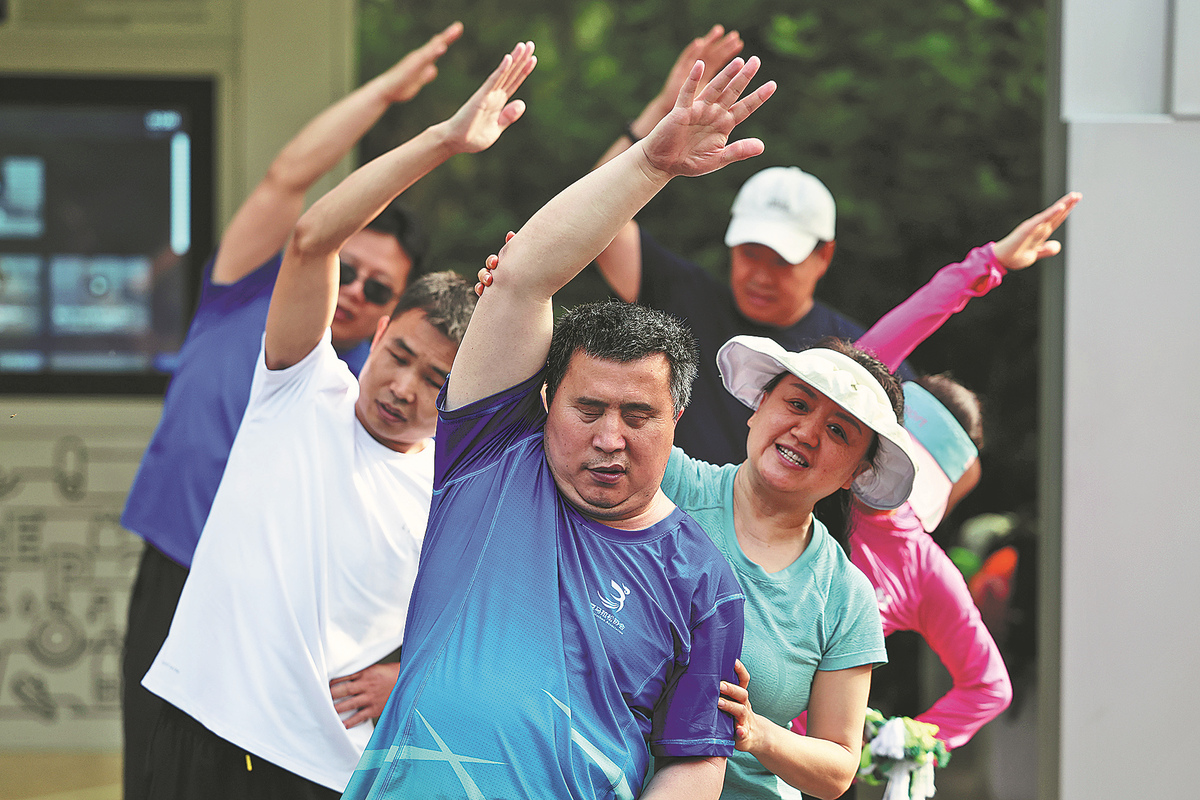 Regained confidence
The positive energy and sense of happiness gained from running can leave a lasting impression on visually impaired participants.
Despite experiencing the ups and downs of life, runners continue to join up with the charity group members because of the support and encouragement they provide.
Yao, the visually impaired runner, first came to Beijing in 2010 to work as a blind masseur and returned to his hometown in Handan, Hebei province, in 2015 to get married. Last year, he came back to the Chinese capital for work.
Born and raised in a small village in Handan, Yao, who has a sister and brother, said that when he was 15, his mother refused his request to learn massage techniques because this cost 1,800 yuan ($254), equivalent to three months' income for Yao's parents.
However, in his 20s, he was able to study basic massage therapy skills for free with the support of national policies, and began earning a living through this work.
He gradually improved his skills by practicing and paying for more advanced courses in massage therapy, before securing a masseur's job in Beijing that paid more than 10,000 yuan per month.
"My feeling toward my parents now is that they brought me up from childhood, and I will take care of them when they are old," Yao said.
"However, when I lost my sight and the doctor concluded that it could not be restored, I thought my parents were disheartened by my disability and decided I could do little apart from staying at home.
"But my confidence has been restored, thanks largely to the massage therapy skills that enable me to earn a living. Running with volunteers in the park also helps, as it not only improves my cardiovascular fitness but broadens the mind."
Yao said that when he first started running in the winter of 2014, he struggled to complete 3 km at a time, running about 1.5 km before walking for the same distance. His strength and stamina improved as he continued to run.
The female volunteer who accompanied him in 2014 worked at a police station in Haidian. Yao said that even though they no longer run together, he keeps in touch with her on WeChat.
"As we ran, we shared stories about our daily life, discussed our favorite places to visit, food to eat, or the cases she was handling at work," Yao said.