Racism keeps rearing its ugly head
Share - WeChat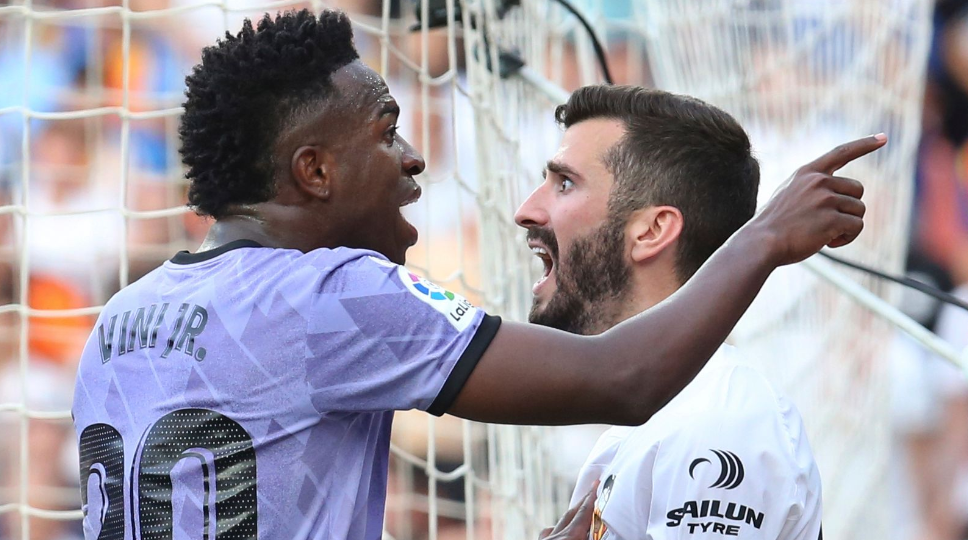 Recent incidents of abuse are unwelcome reminders of shameful episodes that tarnished English soccer's past
When racism was rife in English soccer and hooliganism was on the rise, black players were only just beginning to integrate into some of the league's biggest teams.
Liverpool, arguably the most famous soccer club in the world at the time, fielded its first black player in 1980. Chelsea followed two years later by bringing in Paul Canoville.
The Chelsea player was regularly called "the N-word," often told to "go home" and had bananas thrown at him. "Why do they always throw fruit like a banana?" the British-born Canoville said in an interview with The Associated Press. "What, I'm going to act like an ape?"
Even more astounding was the source of the vitriol.
"It wasn't the away fans that were racially abusing me. It was the majority of my own fans," Canoville said. "I didn't expect that at all."
Now 61, Canoville has become a reference point to a shameful period in Chelsea's — and English soccer's — past, and provides a constant reminder of the work the sport still needs to do to fight racism amid increasing examples of players being subjected to hatred worldwide.
"If you want to keep this game alive, you've got to deal with this," Canoville said. "Players like myself, young black players, shouldn't be quiet. They should say something right there and then.
"I didn't at that time and I've had to learn from that. That's something I teach to up-and-coming players now."
Canoville didn't win any major titles while playing five years for Chelsea, but his name is indelibly written in the club's history because of the vicious racial abuse he endured; he now has a hospitality lounge named in his honor at Stamford Bridge, the team's home stadium in west London.
There was no safety net for Canoville or other black players being racially abused — a problem epitomized by a heart-wrenching photo of Liverpool great John Barnes kicking a banana off the field with his heel in 1988.
"Five thousand people behind the goal singing 'Black this, black that. 'That's difficult to play in front of," said Mark Bright, who played for several English clubs in the 1980s and 1990s and is now an ambassador and talent scout for one of his former teams, Crystal Palace.
"Black guy scored a goal and they didn't like him and monkey chants come out."
"The TV companies failed us, the radio failed us, the (Professional Footballers' Association) failed us," Bright, now 60, told the AP. "They didn't make a stand against it."
The problem is not restricted to the best players in the sport. British anti-racism charity Kick It Out says last year there was a 41 percent increase in reports of all forms of discrimination in youth and amateur soccer, the majority relating to race.
The Show Racism the Red Card campaign has helped raise awareness of the problem. The anti-racism charity, launched in 1996, continues to use soccer players to help educate young people and tackle racism in British society.
The experiences of Canoville and Bright could help younger players like Vinicius Junior, the Real Madrid player who has been the target of some of the worst recent racist abuse. Vinicius, who scored a goal playing for Brazil's national team at last year's World Cup in Qatar, is regarded by some as a potential heir to Lionel Messi and Cristiano Ronaldo as soccer's next global superstar.
But, according to players who recall past decades of abusive behavior, those in positions of power need to step in.
Former Manchester United captain Gary Neville, now a pundit for Sky Sports, believes racism has been overlooked for too long and concedes he could have dealt with it better as a player and coach.
He was a member of the England team when its black players were racially abused during a game against Spain in Madrid in 2004.
"We came back into the changing room after the game and the attitude was, 'Let's get on with our jobs,'" Neville said. "You swept it under the carpet. You didn't want to speak about it."
He said that mentality continued when he was part of England's coaching staff and another black player, Raheem Sterling, raised concerns about attacks aimed at him in 2016.
"He came to me to say, 'Why am I being victimized?'" Neville said. "I, as a coach, failed in my duty, I believe, to deal with it properly, not mentioning the fact that the color of his skin was causing ... him to have treatment beyond players who were white."
Neville has been outspoken on race and political issues in recent years, even criticizing then-British Prime Minister Boris Johnson in 2021 for failing to condemn fans who booed when England players took a knee before games following the death of George Floyd.
Black players like Marcus Rashford and Bukayo Saka have flourished even after being targeted online for missing penalties in England's shootout loss to Italy in the European Championship final in 2020. But a third black player who also missed a penalty and was racially abused, Jadon Sancho of Manchester United, has struggled on the field ever since.
None of those attacks came as a surprise to Canoville, whose own abuse came in an era before the internet and smartphones.
"I expected it right away," he said, adding that Twitter and other social media platforms should have acted quickly to take it down. "They didn't. They allowed that. That's deadly, man, to read that."
For Canoville, even taking the field led to a feeling of dread because of the abuse and he spent nights agonizing about his game in a bid to win over his abusers.
"The manager came to the side," Canoville recalled. "He said he could imagine what I was feeling, but these are the same ignorant fans that are paying your wages."
When his career was cut short by injury, Canoville fell into drug addiction and suffered mental health problems. In and out of rehab, he also underwent chemotherapy for cancer. He finally got clean, and was told he was cancer-free, in 2005. His award-winning memoir Black And Blue was published in 2008.
He believes many of his struggles with addiction stem from his experiences at Chelsea.
"I was trying to deal with it myself and that is not a good thing," he said. "I probably had mental health issues that I didn't realize because I thought it was my fault why I wasn't accepted by certain fans."
Canoville now runs a foundation to educate young people, holding events around the country that teach black history, anti-racism, dealing with addiction and overcoming adversity. And after all these years, he is now treated like an all-time great by Chelsea fans — even some who abused him in the past.
"They explain, 'I didn't know what I was doing. I was just following my friends or my father,'" he said. "It is late, but they know now how I felt. That's the good thing."
Agencies via Xinhua