Russia repels attempted cross-border incursion
Share - WeChat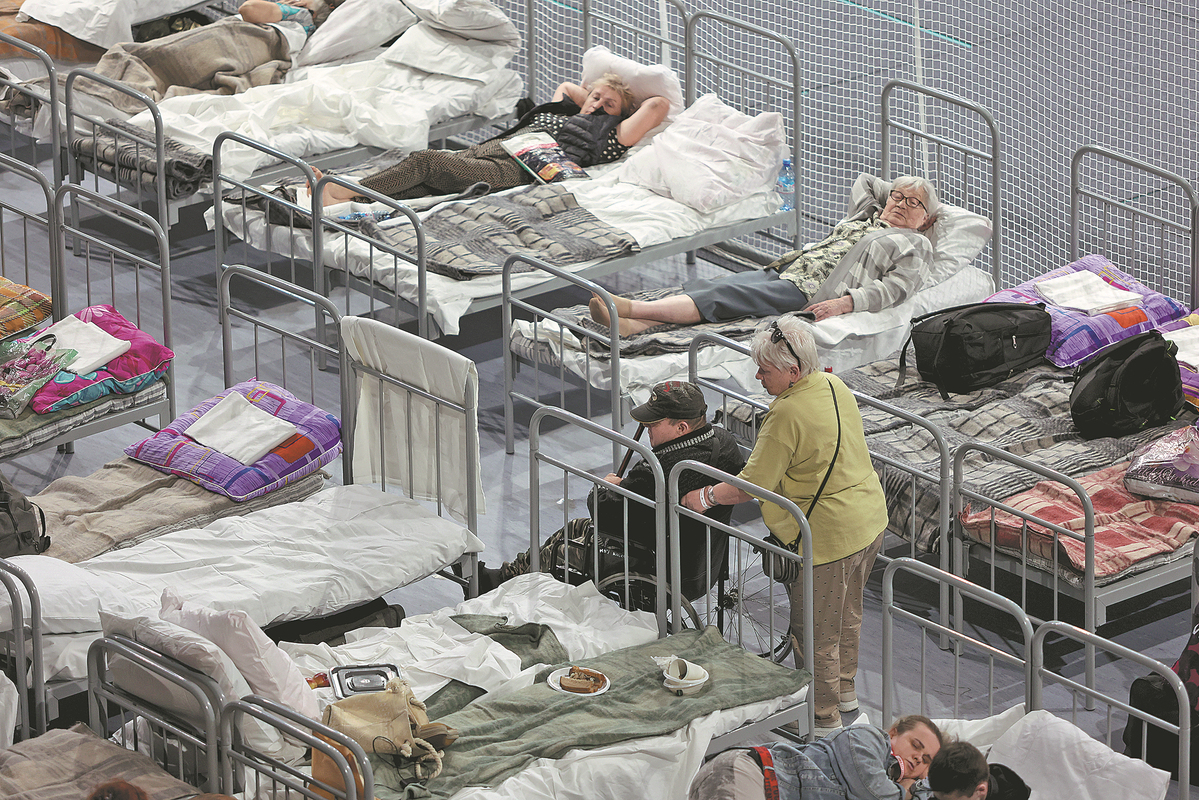 MOSCOW — Russia said it had repelled an attempted incursion along its border with Ukraine by what it casts as pro-Ukrainian militants, while heavy shelling and a suspected drone attack prompted a partial evacuation of civilians from the area.
Russia has come under repeated attack in recent days, including a major cross-border incursion and the biggest-ever drone attack on Moscow.
Russia's Defense Ministry said it had repelled three cross-border attacks on Thursday near the town of Shebekino, and it accused Ukraine of using "terrorist formations" to carry out attempted attacks on Russian civilians.
"The selfless actions of Russian servicemen repelled three attacks by Ukrainian terrorist formations," the Russian ministry said. "No violations of the state border were allowed."
Ukraine denied its military was involved in the incursions into Belgorod.
Moscow blames Ukrainian "terrorists" for targeting Russia's western border. Russian officials said the group of fighters is a proxy run by Ukraine.
Russian army units, border guards and units of the Federal Security Service repelled the first attack at around 0100 GMT as two units with vehicles and tanks tried to penetrate the border near Novaya Tavolzhanka and Shebekino, said the Defense Ministry, adding there were three attacks from the Ukrainian side.
More than 50 Ukrainian fighters were killed and four armored vehicles were destroyed, the ministry said. It added that up to 70 fighters, five tanks and four armored vehicles were involved in the attack.
Zero condemnation
The Kremlin said President Vladimir Putin was being regularly briefed on the situation at the border and noted that Western powers had refrained from condemning the attacks on Russian territory that it said Ukraine had carried out.
"As before, there is not a single word of criticism for the Kyiv regime — or any condemnation," Kremlin spokesman Dmitry Peskov said.
The attacks on Belgorod, Peskov said, would have absolutely no impact on the course of Russia's special military operation in Ukraine.
In the Belgorod region, Governor Vyacheslav Gladkov said Ukraine's armed forces had shelled Shebekino with Soviet-designed Grad 122mm rockets, setting alight a dormitory and damaging an administrative building.
Two civilians were killed in shelling across the region on Friday. Video footage posted on social media showed plumes of smoke rising above a large building in Shebekino as flames licked through the destroyed roof.
Meanwhile, according to a report by Reuters, the United States is seeking to secure supplies of TNT from Japan for 155mm artillery shells, as Washington rushes weapons and ammunition to Ukraine for a counteroffensive against Russian forces, two people familiar with the matter said.
"There is a way for the US to buy explosives from Japan," one of the two people with knowledge of discussions on the matter in Japan said on condition of anonymity, citing the issue's sensitivity.
Agencies Via Xinhua