New art installations in Beijing promote positive parenting
Share - WeChat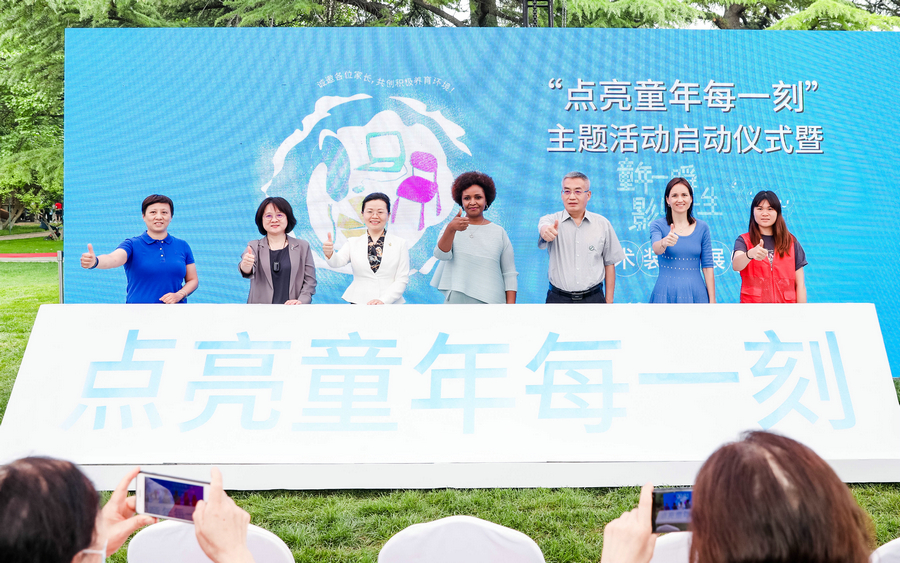 Under the theme of "Light Every Moment of Childhood," a series of art installations was launched in Beijing on Wednesday to raise awareness of positive parenting ahead of International Children's Day on June 1.
Apart from the art installations, the campaign also includes a series of workshops and practical tips for caregivers on positive parenting.
"Every child has the right to grow up in a safe environment, free from violence, abuse, and neglect," said Amakobe Sande, United Nations Children's Fund (UNICEF) Representative to China. Sande called on all parties, including businesses and other stakeholders, to support the new positive parenting programs.
The event also featured testimonies from a father and a para-social worker who shared their experiences of utilizing positive parenting skills and new teaching and communication approaches after attending workshops.
The parents saw improvements such as better two-way communication with their children, based on respect and empathy and reduced violent disciplining methods.
Parenting workshops will be held in June to give parents and potential new partners an opportunity to experience the sessions in person.
The campaign was jointly organized by the UNICEF and the China National Children's Center, with support from the China Center for Child Welfare and Adoption.