Mourinho raises doubts over future
Share - WeChat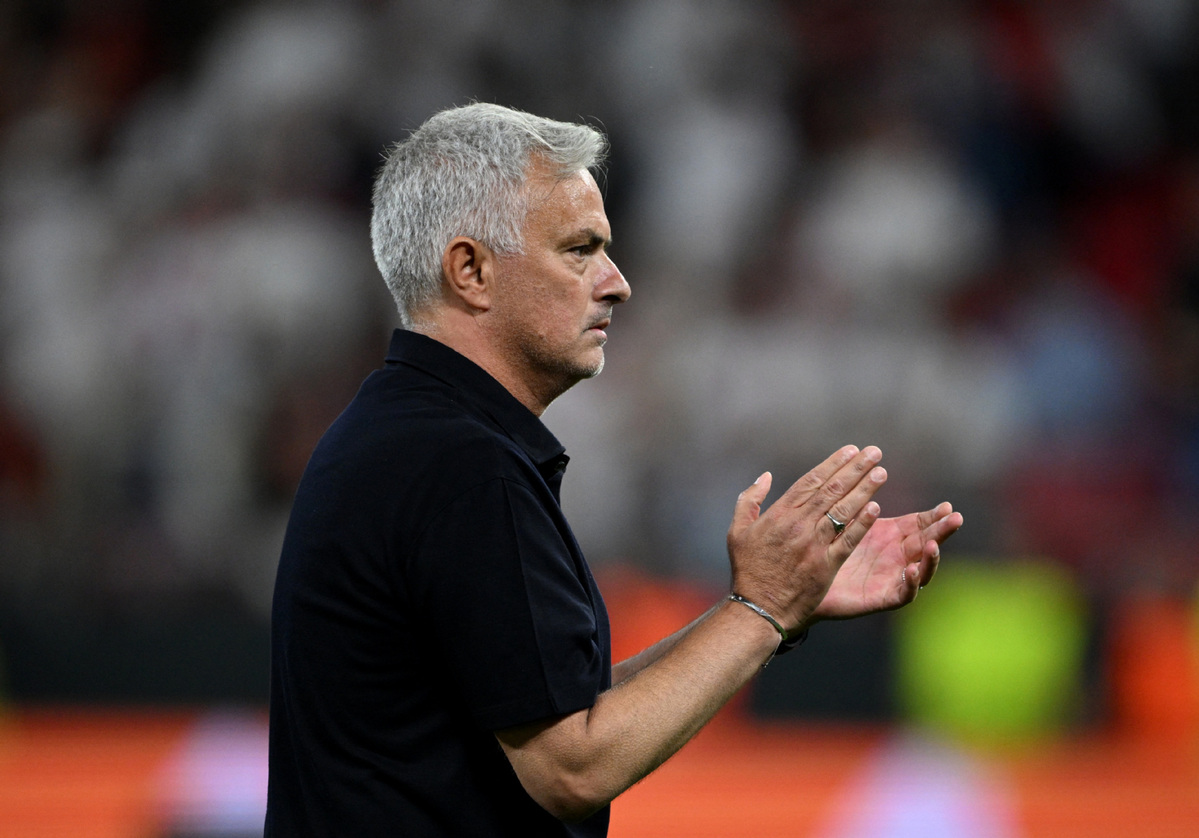 Jose Mourinho threw his future as Roma manager into further doubt on Wednesday, saying he was "too tired "after the pain of losing his first major European final to Sevilla.
The Spanish team triumphed 4-1 on penalties after the game in Budapest finished 1-1, with Paulo Dybala's opener canceled out by an own-goal from Roma defender Gianluca Mancini.
The defeat meant Roma failed to qualify for next season's Champions League and prompted questions about whether the 60-year-old would remain in the Italian capital, having been linked with Paris Saint-Germain.
"I have to fight for these lads and therefore not say objectively that I will remain," Mourinho told Sky Sport Italia.
"I spoke to the club in December when I had that approach from the Portuguese national team.
"I have not had any contact with anyone else since then. I have a year left on my contract and this is the situation."
It was Mourinho's first defeat in a European final, but he said he was proud of his team's performance and acknowledged that the season had taken its toll.
"We're physically exhausted, mentally drained, feeling dead because we believe it's an unjust defeat with numerous debatable incidents.
"We are dead tired, but proud. I always say you can lose a football match, but never your dignity or professionalism.
"I lost this one, but I return home prouder than ever this time. The lads gave absolutely everything this season."
Roma is sixth in Serie A with one match remaining.
The Portuguese said he was disappointed with the officiating during the final and felt a number of decisions went against his men.
"We felt pressure against a team that has more talent than us," he said. "We lost a game but not dignity.
"I've never gone home prouder than today, even when I won. We had also worked hard on penalties but we missed two — but all together, not only the penalty takers."
Agencies
Most Popular
Highlights
What's Hot