China beats Israel, Lithuania in FIBA 3x3 World Cup
Share - WeChat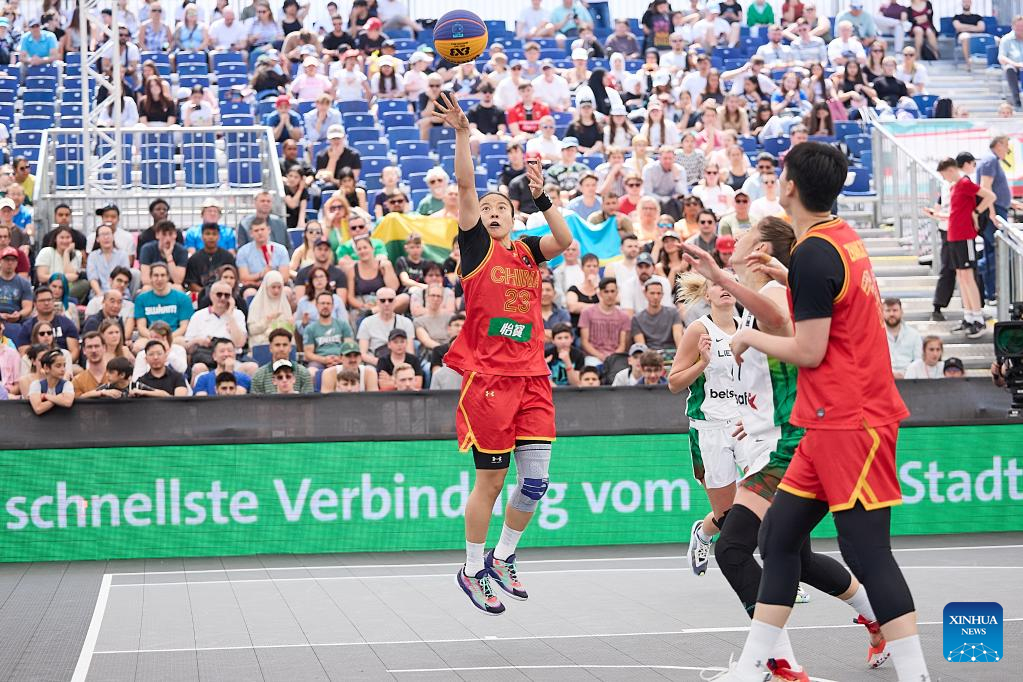 VIENNA - China's women's team overwhelmed Israel 21-4 and Lithuania 17-7 in the group stage of the 2023 FIBA 3x3 World Cup here on Wednesday.
The bronze medalists of the 2022 World Cup dominated the game against Israel with 30-year-old veteran Wang Lili earning a game-high 12 points and Zhang Zhiting grabbing seven rebounds.
In a rematch of last year's World Cup bronze medal game, China showed gritty quality and forced Lithuania to commit 12 turnovers throughout. Wang collected a game-high eight rebounds while Wan Jiyuan contributed eight points and four rebounds.
China's rookie Zhang Yi told Xinhua that she had a pretty good feeling in her 3x3 World Cup debut.
"We have not played against Israel before, so the coaches did a lot in collecting their game videos and doing technical analysis. We had a very good game against Israel," said Zhang.
"The Lithuanian team caused some trouble for us, but we answered very well," said the 25-year-old.
Wang, who played a pivotal role in China's campaigns at the Tokyo Olympics and 2022 World Cup, said that she hoped to reach the final.
"We played well and got what we want today. We take every game in a very serious way, no matter how strong the opponents are," said Wang.
"We were not facing too much pressure in the first game and we also deserved to win the second game.
"I need to play better in both offense and defense in the following games as it's getting more and more difficult. But I'm convinced that we could win the next two group games," she added.
China will play against Italy and Romania on Friday.
Most Popular
Highlights
What's Hot