Home organizers set their sights on clutter
Share - WeChat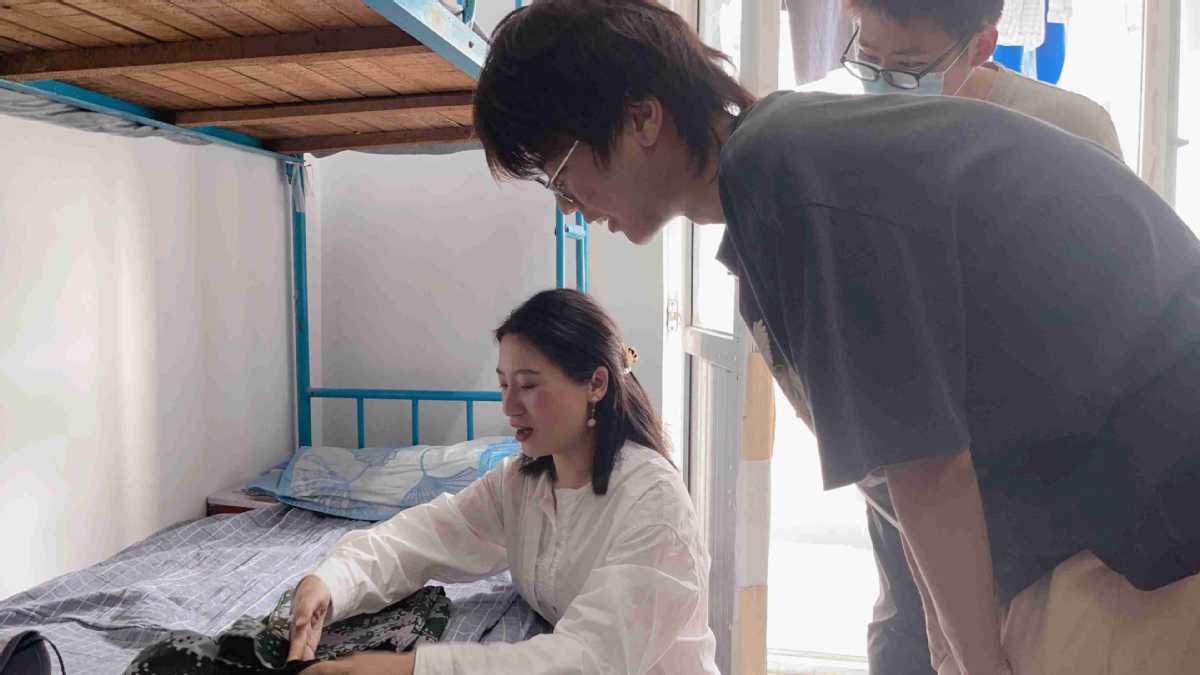 New jobs have emerged in the field of home space organization, including those for lecturers and live broadcasters.
Zhang Chao, general manager of Yi'en Home Space Organization, which has produced nearly 2,500 organizers, said these new jobs provide practitioners with fresh career possibilities and demonstrate the continued vitality of the industry in facing different demands from the public.
"Individual customers and businesses, including storage and recycling enterprises, will be interested in learning about the consumption habits of consumers in different regions," Zhang said.
"We have helped organizers become lecturers for businesses and also to set up their own video accounts," he said, adding that tests are arranged for lecturers twice a year. Those who register for a test must organize space in clients' homes for a total of at least 150 hours.
Yi'en Home Space Organization recognizes nearly 150 lecturers and five broadcasters, and is preparing to recognize more. They will be involved in standard home space organization in different cities and will judge competitions in the industry.
"More than two-thirds of the organizers we have trained hold bachelor degrees and have high expectations for their career development. New job opportunities help them broaden their horizons," Zhang said.
Han, the organizer in Shanghai, said her live broadcasts include entry-level introductions for those interested in this work, and also for new entrepreneurs or professionals who have bought class packages. For entry-level learners, she usually starts with the basic principles.
"For example, they are asked to quickly arrange two areas of a closet for the clothes they wear and for those they seldom wear. For those that they wear, they must decide on which items to hang up and on those to be stacked," Han said.
"It is important to allocate a space comprising about 10 percent of the closet area, so that if the wrong piece of clothing is taken in haste one morning and they don't know where to put it back, it can initially be placed in this space and dealt with later."
Xie Jin, 26, has worked as a full-time home space organizer in her hometown of Taizhou city, Zhejiang province, for two years. Next month, she will conduct her first lecture in a local community to share details of her work with residents.
A former accountant, Xie said she has done housekeeping since childhood, as she enjoys performing such work quietly by herself.
Before becoming a home space organizer, she was pessimistic about many things.
"But learning about my new work and organizing my own space gave me the opportunity to take a close look at myself to see what I needed to change. I now often tell myself to stay true to my aspirations and to lead a happy life," Xie said.
Schools included
In May last year, the Ministry of Education announced that household space organization and arrangement had become part of the curriculum in primary and junior middle schools.
Organizers said parents and schools have shown increased interest in passing on the knowledge and skills required for this work to children.
Tong Tong, a home space organizer from Zhenjiang city, Jiangsu province, said she and her team have provided classes at more than 10 schools — from preschools to universities — and at over 30 extracurricular institutions.
"I think that to a certain extent it's more important for kindergarten children to learn to organize and arrange their own stuff than to learn characters," said Tong, the mother of a primary school pupil.
"Organizing space is not only about what we do with our hands — it's about providing a sense of order and making choices. Such skills benefit a child for a lifetime," she added.
Tong and her team teach kindergarten children to fold items of clothing, while primary school children are taught to arrange their schoolbags and desks neatly.
"We guide middle school students in deciding what to accept and reject in daily life, and for university students, we talk about their future career plans and life development," Tong said.
Wu Hao, who teaches accounting at an occupational school in Shanghai, became a part-time home space organizer for couples with children three years ago.
She noticed that some of her students did not distinguish between public and personal areas when placing their possessions in classrooms and dormitories. She also found that these students lacked a sense of order in their studies and daily life, and were short of self-confidence.
"When we help a family with home space organization, we see both the physical changes in a space and also sense how members of the family are changing the way in which they think," Wu said.
"We often say the condition of a person's room is a reflection of his or her inner self. What to place in the home, and where to place it, are linked to personal likes and dislikes, and also relationships between the family members," she said.
Several home space organizers said such work is not only about possessions, but also concerns relationships between people. Organizers are usually called in when clients have reached a certain turning point in their lives.