Youngsters proud to take 'bridge' to China
Share - WeChat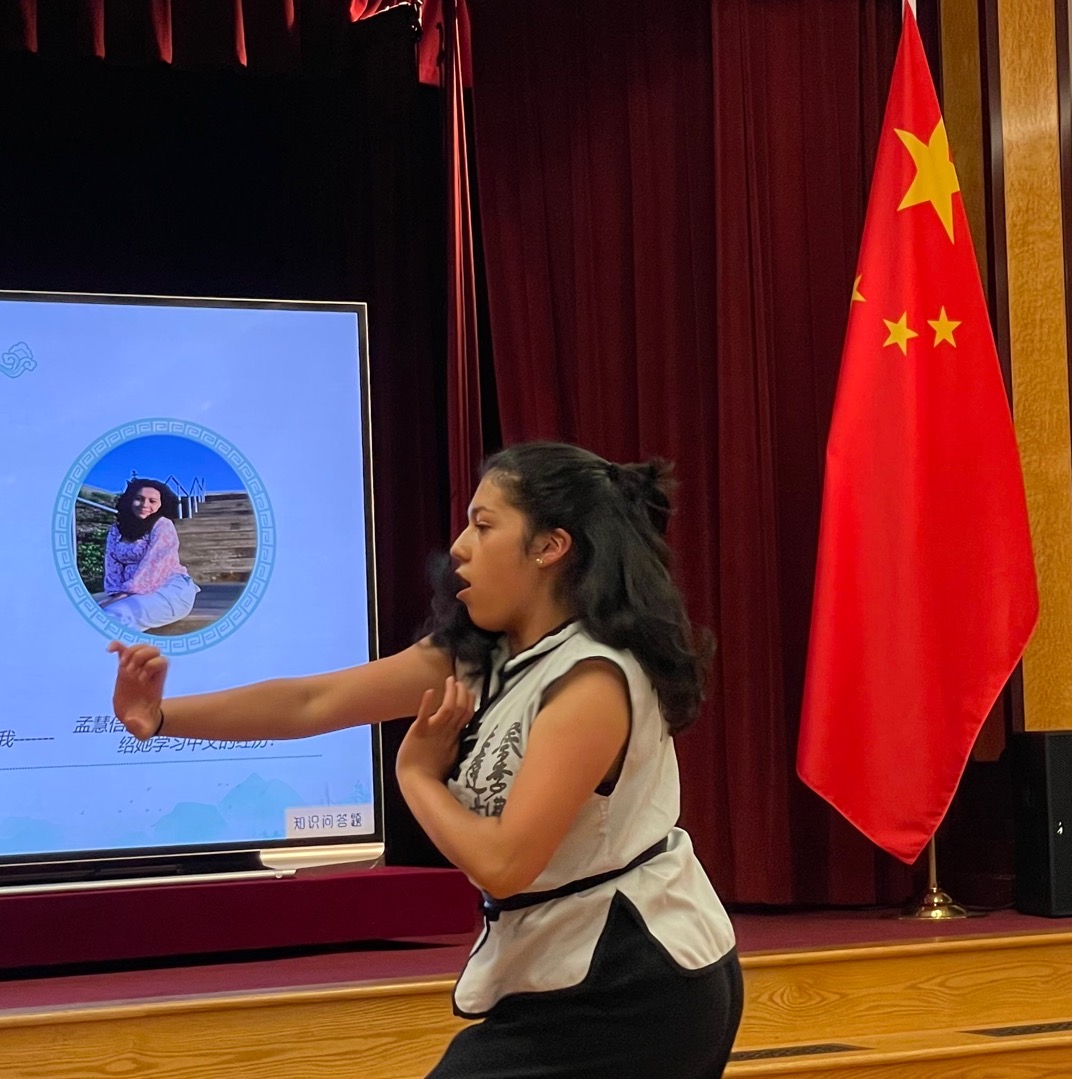 Sage Houdek, a fifth grader from the Yinghua Academy in Minneapolis, has the Chinese name of Yan Lirui, which literally means "agile and wise". The 10-year-old, in red traditional Chinese costume, said she was "very lucky" to be able to attend a Chinese immersion program from an early age.
Although her first day at kindergarten was tough because she couldn't understand even one Chinese word and she cried to her parents. But Houdek didn't quit.
The whole family cultivated a Chinese-learning environment, she said, citing the example of how they learned to use chopsticks. "We failed many times, but no one quit, and we finally had mastered the tricks," she said, adding that's why her favorite Chinese idiom is "One-minute glamor in the spotlight means (there has been) 10 years of tedious rehearsal down the stage."
Learning Chinese has opened a door, Houdek said, "through which I am able to better understand the other parts of the world".