Chinese paddlers Wang/Sun retain mixed doubles title at Durban worlds
Share - WeChat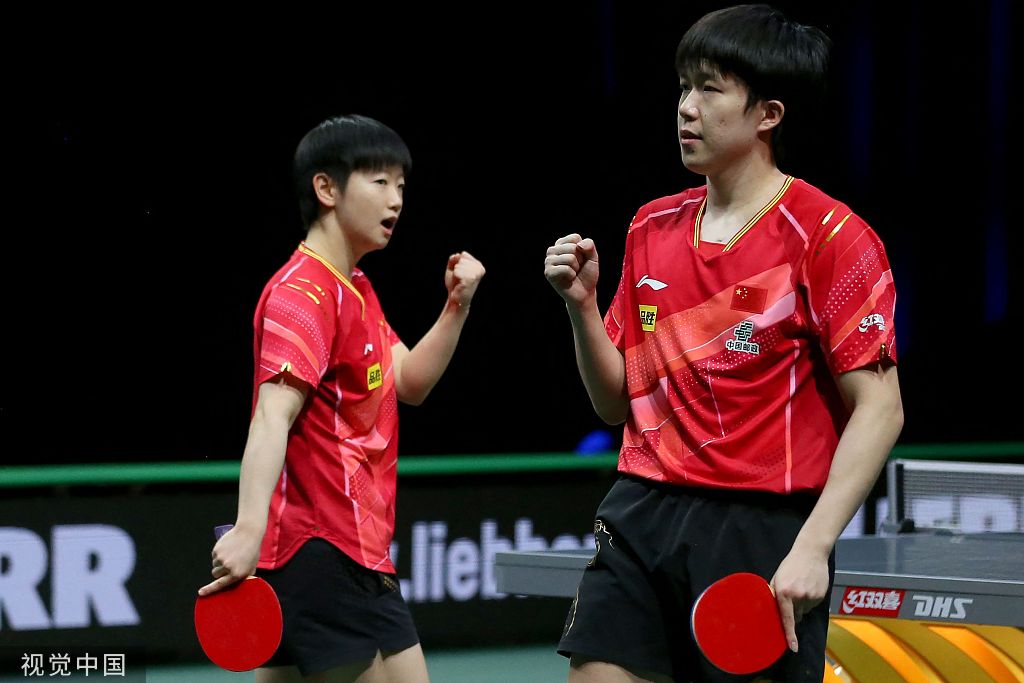 DURBAN, South Africa - China's Wang Chuqin and Sun Yingsha retained their mixed doubles title at the ITTF World Table Tennis Championships (WTTC) Finals here on Friday.
In a repeat of the tournament's final in Houston two years ago, the top-ranked Chinese pair overwhelmed world No 2 Tomokazu Harimoto and Hina Hayata of Japan 11-6, 11-2 and 11-7.
China's young pair of Lin Shidong and Kuai Man shared the bronze medal with Wong Chun Ting and Doo Hoi Kem of Hong Kong, China.