Political disputes prolong US debt chaos
Share - WeChat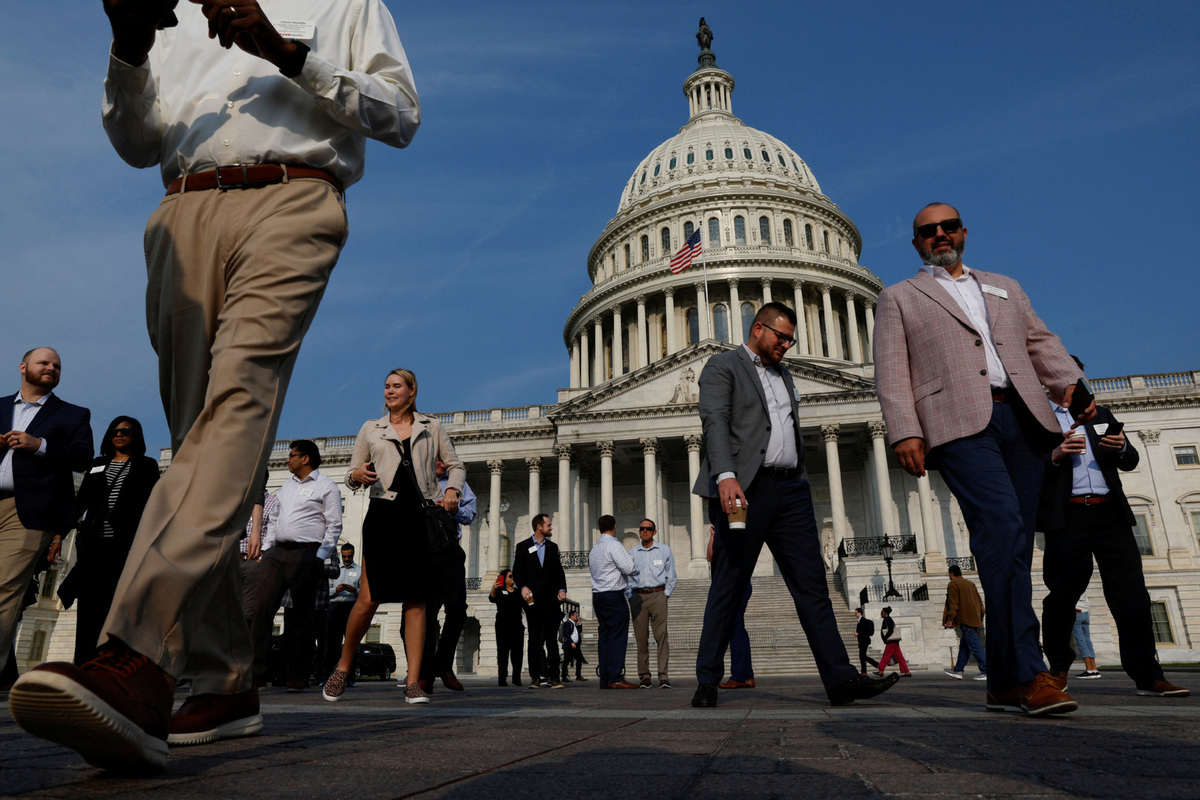 WASHINGTON — Another round of debt ceiling talks between Representatives of President Joe Biden and congressional Republicans ended on Tuesday while the US debt ceiling drama still goes on as bipartisan divisions remain deep.
Dragging into the third week, the negotiations over raising the nation's debt limit, now at $31 trillion, were never supposed to arrive at this point — a crisis in the making.
Negotiations are focused on finding agreement over a 2024 budget year limit. Republicans have set aside their demand to roll back spending to 2022 levels, but say that next year's government spending must be less than it is now. But the White House instead is offering to freeze spending at current 2023 numbers.
"We're not there yet," House Speaker Kevin McCarthy said at the Capitol, adding he won't bring any bill forward "that doesn't spend less than we spent this year".
The White House insisted early on it was unwilling to barter over the need to pay the nation's bills, demanding that Congress simply lift the ceiling as it has done many times before with no strings attached.
Agreement on that top-line spending level is vital. It would enable McCarthy to deliver spending restraint for conservatives while not being so severe that it would chase off the Democratic votes that would be needed in the divided Congress to pass any bill.
However, McCarthy faces a hard-right flank in his own party that is likely to reject any deal, and that has led some Democrats to encourage Biden to resist any compromise with the Republicans and simply invoke the 14th Amendment to raise the debt ceiling on his own, an unprecedented and legally fraught action the president has resisted for now.
On Tuesday, the leader of the conservative House Freedom Caucus Representative Scott Perry said: "We all want to stick together. But again, it's sticking together around the right thing."
Healthcare coverage
Apart from the debt ceiling, Republicans also want to beef up work requirements for government aid to recipients in the Medicaid healthcare program, though the Biden administration has countered that millions of people could lose coverage.
The GOP additionally wants new cuts to food aid by restricting states' ability to waive work requirements in places with high joblessness. But Democrats have said any changes to work requirements are nonstarters.
Typically, the debt ceiling has been lifted for the duration of a budget deal, and in this negotiation the White House is angling for a two-year agreement that would push past the presidential elections.
Time is growing short. The house speaker promised lawmakers he will abide by the rule to post any bill for 72 hours before voting, making any action doubtful until the weekend — just days before the deadline. The Senate would also have to pass the package before it could go to Biden's desk.
Agencies via Xinhua