Swarovski charts plan for sparkling growth
Share - WeChat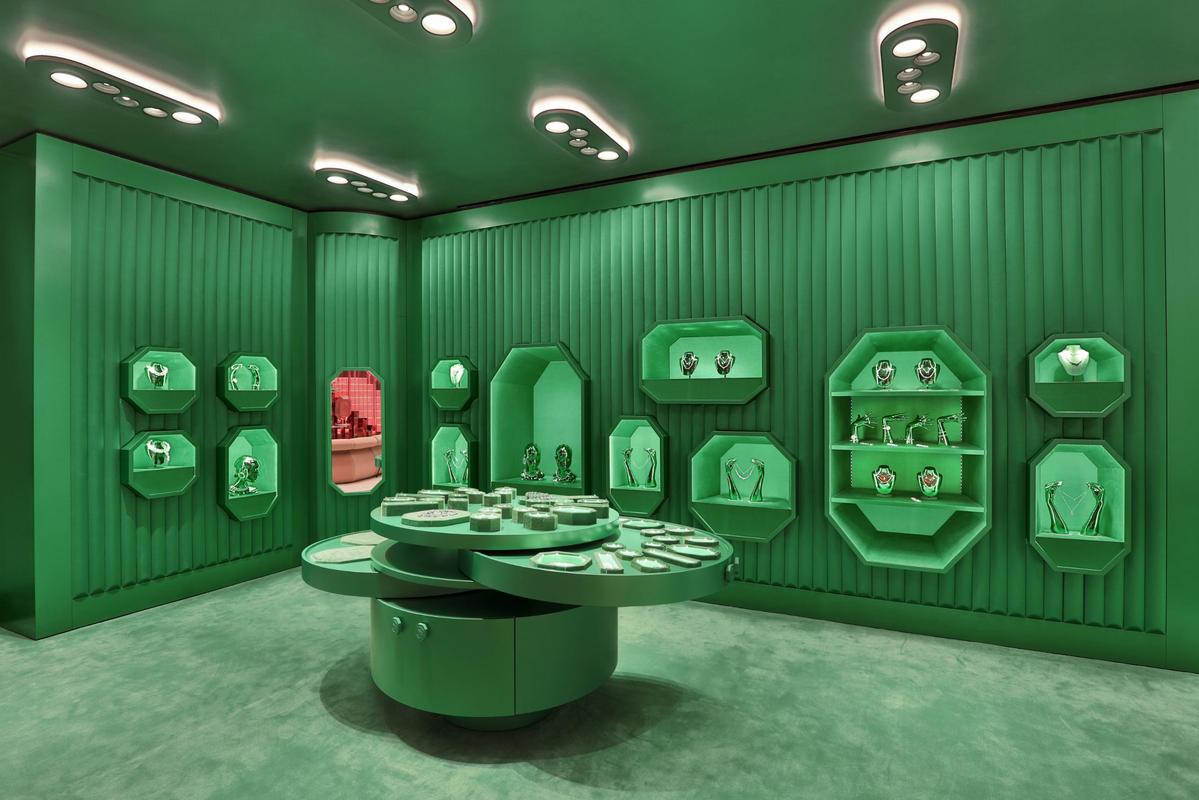 CEO vows more store openings in Chinese cities to tap burgeoning Gen Z demand
Austrian jewelry and accessories brand Swarovski will achieve a record rate of store openings in China this year, the company's CEO Alexis Nasard said in an exclusive interview with China Daily.
Nasard said this during a visit to China in mid-May — his first to the country since it optimized its COVID-19 control measures.
The new Swarovski stores will be located in both first-tier cities and smaller ones. Meanwhile, the company will have refurbished 70 percent of its existing stores in China by the end of this year, said Nasard.
Apart from better brand building, the company's stress on physical stores can be attributed to data that 75 percent of its sales revenue is generated by offline channels, while the rest is from online retailing, Nasard said.
Swarovski saw double-digit growth in its China stores in April. Consumers are returning to the stores, doing "a lot of revenge spending". As a result, the company's combined online and offline sales in China are back to their pre-pandemic levels.
This is in line with market consultancy Bain & Co's prediction in February, which said that China's luxury market will recover before the first quarter wraps up.
"The recovery in people's consumption appetite is putting China slowly on track to become Swarovski's No 1 market," Nasard said.
While the United States is still the top moneymaker for Swarovski, which is expected to account for 12 percent of the company's annual revenue this year, China, its second-largest market, is not too far behind, expecting to contribute 11 percent to Swarovski's annual turnover.
According to Nasard, the spike in personal savings in China during the pandemic period can be translated into much growth potential for Swarovski.
According to the People's Bank of China, the central bank, household deposits in China increased by 17.84 trillion yuan ($2.55 trillion) in 2022, up more than 80 percent year-on-year. Household savings continued to increase by 9.9 trillion yuan in the first quarter of this year.
However, a turning point was seen in April, as household savings decreased by 1.2 trillion yuan — the first decline in 13 months.
Although cyclical factors and lowering interest rates also exerted some impact, the contraction in household savings has reflected people's rising risk appetite and consumption willingness, said Ming Ming, chief economist of CITIC Securities.
The National Bureau of Statistics said on Tuesday that China's total retail sales of consumer goods exceeded 3.49 trillion yuan in April, up 18.4 percent year-on-year and reported the growth rate rose by 7.8 percentage points than that in March.
People's interest in luxury products is recovering, as 52 percent of Chinese mainland consumers will increase their luxury expenditure this year, which is higher than the 2020 level of 44 percent, according to a report jointly released by media group Ruder Finn and research firm CSG Intage in March.
Generation Z — those born between 1995 and 2009 — should not be overlooked as they will soon become the largest luxury consumer group, according to experts of professional services provider KPMG.
The same trend has been noticed by Swarovski, as Gen Z and millennials now represent two-thirds of the company's consumers, said Nasard.
The sophistication of Chinese consumers and the expansion of the middle-income group have pointed to much growth potential in China, he added.
In light of the multiple growth engines in China, Swarovski will launch three China-specific capsule collections in the second half of this year. The company will launch a global photography-themed brand campaign this year — with one in China in early June — and a cultural event in Shanghai by the year-end, said Nasard.