Siemens Healthineers to invest 1b yuan in new unit
Share - WeChat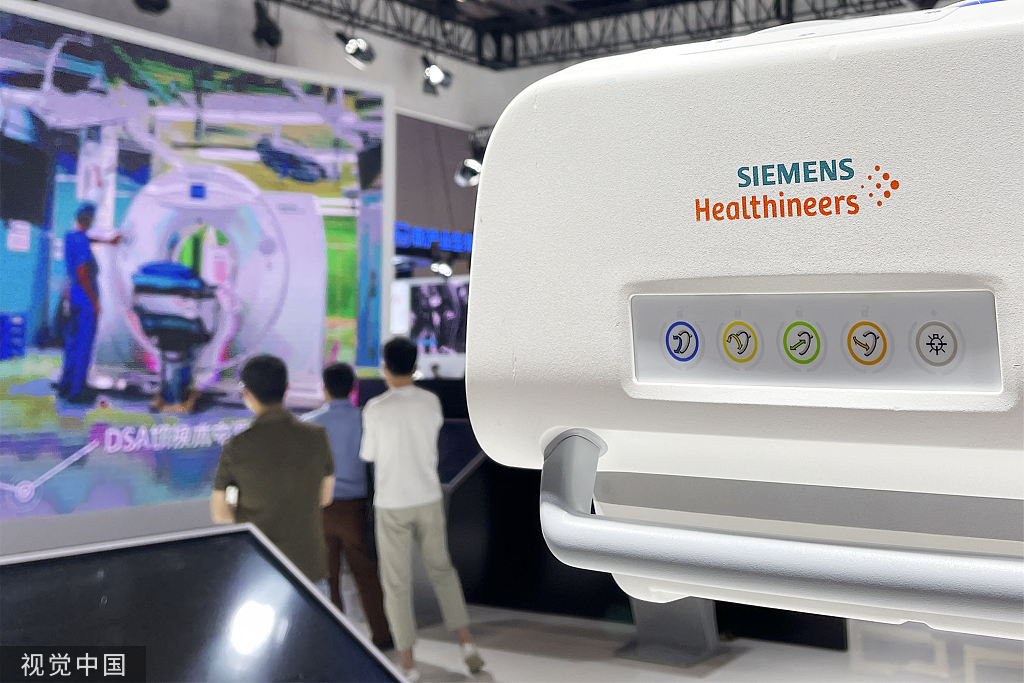 Siemens Healthineers, a German healthcare equipment provider, is betting big on China's innovation and manufacturing capacity.
On Monday, it announced it will invest an additional 1 billion yuan ($142 million) or more to set up a new research and production site in Shenzhen, Guangdong province, marking its second such facility in the southern metropolis.
"China is of elementary importance for Siemens Healthineers. Through its technology savviness and openness to partnerships and innovation, China is already, and will continue to be, a strategic innovation driver for us locally as well as globally," said Bernd Montag, CEO of the company.
He made the remarks in Shenzhen on Monday during a signing ceremony for strategic collaboration between the company's Shenzhen base called Siemens Shenzhen Magnetic Resonance Ltd and the Nanshan district of Shenzhen, to build the site.
Noting that China is an "important and dynamic" market, Montag said the country is also becoming an increasingly important source of innovation and creativity.
Wang Hao, president of Siemens Healthineers Greater China, said the company's latest investments in Shenzhen demonstrate its determination and confidence in the Chinese market.
The company will further enhance local production and R&D capabilities in China to cultivate a comprehensive local innovation ecosystem, he said.
Siemens Healthineers entered Shenzhen in 2002. Its Shenzhen base has become one of the largest research and manufacturing centers of the company, with business operations covering magnetic resonance systems, angiography systems and medical electronic components.
A cumulative 8,000 units of complete equipment have been shipped from the Shenzhen base to over 100 countries and regions so far. Localization rate of product components at the Shenzhen base has reached about 80 percent, the company said.
Other multinational medical companies are also stepping up localization in China. GE Healthcare, for example, displayed 23 medical technology products at the China International Medical Equipment Fair held in Shanghai earlier this month, of which 18 are developed and made in China, according to media reports.
Half of the output of Shenzhen's medical equipment industry is targeting overseas markets, mainly developed markets like the United States and Europe, said Cai Qiaowu, secretary-general of the Shenzhen Medical Device Association.
The strong technological strength of Siemens Healthineers and its solid record in implementing international regulations and standards will help Shenzhen's industry players better tap into the international markets, he said.