Guangzhou district of Yuexiu plans new stride in sport industry
Share - WeChat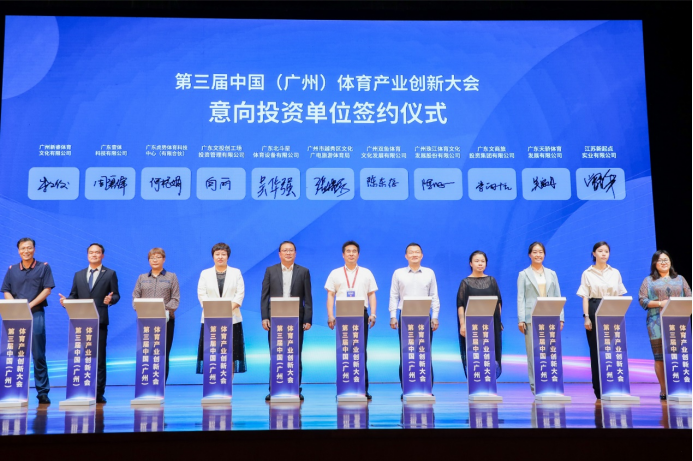 Yuexiu district of Guangzhou is tapping more opportunities in developing the sport industry based on innovation in new commercial forms, new integration and new consumption and co-hosting the 15th National Games with Hong Kong and Macao in 2025, according to a sport industry innovation conference held in Guangzhou on Friday.
Friday's meeting, the third version of conference and the first after the adjustment of COVID-19 control, was held at a key point to further revitalize the district's sport industry as the consumption is picking up and supply is accelerating.
Yuexiu, location of the ancient Guangzhou and now administrative center of the city and the province, is listed as one of the nation's sport industry model bases as it boasts rich public sports infrastructure such as Ersha smart sport island and has located a number of sport enterprises with nationwide and worldwide fame.
According to Wang Ping, deputy director of the sport equipment and gear center of the General Administration of Sport of China, the administration has been working on upgrading sport consumption by building sport consumption pilot cities while connecting them with leading domestic sport enterprises.
Industry experts shared their views and suggestions in upgrading sport consumption and urged to build a world-class bay area of Guangdong-Hong-Macao based on the legacy of hosting the National Games.
Sport enterprises, education and public institutes nationwide signed agreement to work together building and developing Yuexiu as the nation's sport industry model base. A total of investment of 2 billion yuan has been endorsed during the conference.
Since the establishment of the base in 2019, Yuexiu has introduced more than 600 sport-related enterprises and built the bay area's first national digital sport industry model park and is aiming to develop "sport-plus" to integrate different industries to build a better model base.