China's music industry sees apparent recovery
Share - WeChat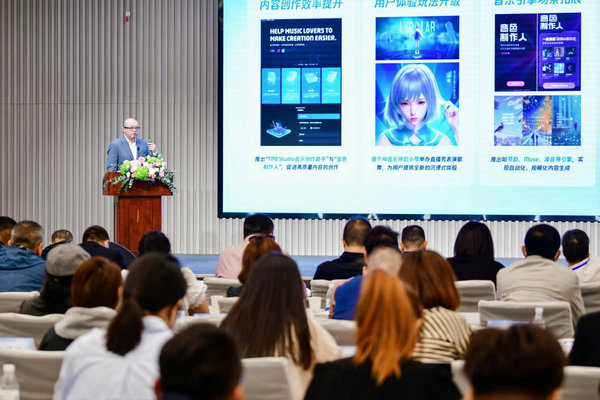 The total size of China's music industry in 2021 exceeded 378 billion yuan ($53.79 billion), representing year-on-year growth of over 8 percent and recovering to the same level of that in 2019, according to a report released during the 8th Music Industry Forum 2023, which was co-initiated by the Communication University of China and was held on May 19 in Beijing.
"The recovery of China's music industry is apparent, especially within the multiple sections, such as live performing arts, music recording and digital music consumption," the report said.
The performing arts section reached 11.8 billion yuan in 2021, an increase of 47 percent compared to the number of 2020. The total ticket revenue of live performances was 4.8 billion yuan, including the revenue of large concerts and outdoor music festivals reaching about 2 billion yuan and live house shows reaching about one billion yuan.
Digital music consumption reached 79 billion yuan in 2021, rising 10.3 percent year on year. The total number of online music users reached 729 million, and the number of people aged from 20 to 29 took up 84.1 percent of the digital music market.
The market for karaoke saw a decrease due to the coronavirus pandemic. There were less than 2,500 registered karaoke bars in the country. However, the online karaoke market reached 15.6 billion yuan, 45 percent year-on-year growth. Online karaoke users reached 510 million.
The annual forum gathered a number of music experts and heads of music companies, including Shen Lihui, CEO and founder of Modern Sky, one of the country's largest indie music companies; China Record Group, one of the largest and oldest Chinese record companies; and China Music Industry Committee of CADPA (China Audio-Video and Digital Publishing Association).
Most Popular