Prices, focus on high end deter US new-car buying
Share - WeChat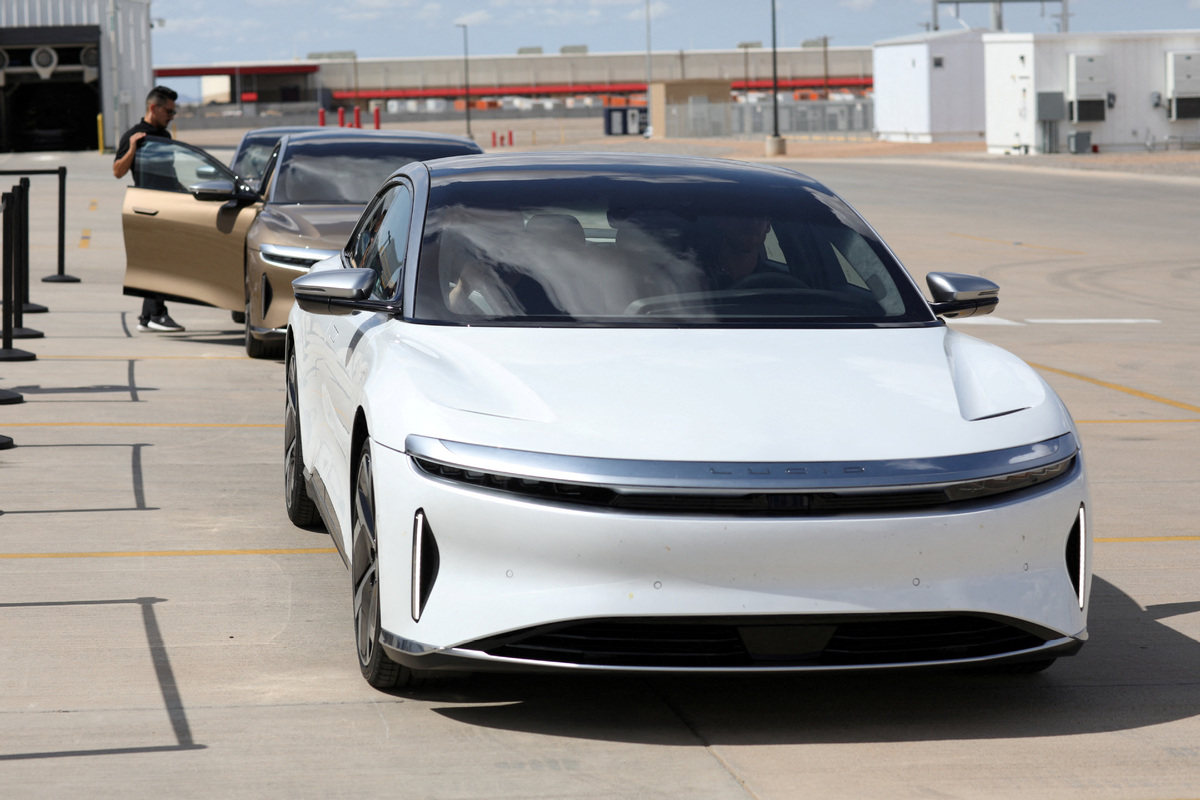 Americans are shying away from buying new cars, preferring to keep their older models for longer amid high costs for new vehicles and record inflation reducing their spending power.
The cost of new cars has hit a record high in recent years, and data shows that they were up by 24 percent to $48,000 in the first quarter of this year, according to automobile site Edmunds.com.
Car loans also have shot up by 7 percent. It means that drivers could have to pay $729 per month on their loans. This is making it harder for most drivers to afford the payments, as inflation squeezes the amount of money that families have to spend on other key items, such as food, bills, rent and mortgages.
Interest rate increases by the Federal Reserve to curb inflation have resulted in higher rates on car loans and credit cards. A car payment could now be one-sixth of median household income. That is double the price a family would have paid on a car loan in 2019.
"When you do the math on what that means to a median household, it is basically pricing the median completely out of the new vehicle market," Jonathan Smoke, chief economist at Cox Automotive, said in a statement to The Washington Post.
As a result, Americans are now keeping their cars longer than ever, with the average age of a car on the road being 12.5 years, S&P Global Mobility found.
Issues over cars began during the start of the COVID-19 pandemic in 2020, when there was a global automotive computer chip shortage that affected automakers' ability to build new vehicles. The chips are needed to make gas pedals, transmissions and other key components work.
This year, the average price of a new non-luxury vehicle by Chevrolet, Hyundai Ford and Nissan was $44,182, according to Kelley Blue Book.
However, the amount people in the lowest 20 percent of earners were willing to spend on a new vehicle hit its lowest level in 11 years. In contrast, the top 20 percent of earners have spent record amounts of cash on cars since 1984, according to the 2021 Consumer Expenditure Survey.
Sales of new vehicles could reach $14.5 million this year, S&P predicts. Last year, new-car sales were $13.9 million. But overall, the cost of new vehicles has fallen for the first time in 20 months, according to data published by Kelley Blue Book.
The average transaction price of a new vehicle in the US declined 11 percent in March to $48,008 from $48,558 in February, Reuters reported However, prices rose 3.8 percent by March compared with the same time last year.
Used cars also are costing more. On average, the cost of a used car was up by 40 percent, to $29,000, according to The Associated Press. Car loans for used cars were up 11 percent to $563 per month.
In the past few years, the car market has changed considerably, and many automakers have decided to focus on putting more money behind producing more expensive models rather than cheaper ones.
More than 30 percent of the market is catering to those with annual incomes over $150,000, according to research from consulting firm AlixPartners.
That also has come about, in part, due to the global chip shortage. Production costs worldwide also are higher. It has made the automakers produce more SUVs and other larger, expensive cars.
Following that trend, General Motors, the largest car manufacturer in the US, said in April it was canceling its top-selling and affordable electric vehicle by the end of year — the Chevy Bolt. That has closed the gap on affordable models of EVs.
Last year, despite robust sales of more than 21,000 of these model cars per year, it also canceled the Chevy Spark, which cost around $13,600. Its cheapest model of car now costs more than $20,000.
That has reduced the number of affordable vehicles available. The number of vehicles costing $60,000 and upward was 61 in 2017, 76 in 2021, but 94 by this year, an analysis by The Washington Post found.
Automakers also have sold far fewer cars in the US than they did pre-pandemic. There were approximately 13.9 million car sales in 2022; in 2019 that figure was 17 million.