BMW to make new EVs in Shenyang from 2026
Share - WeChat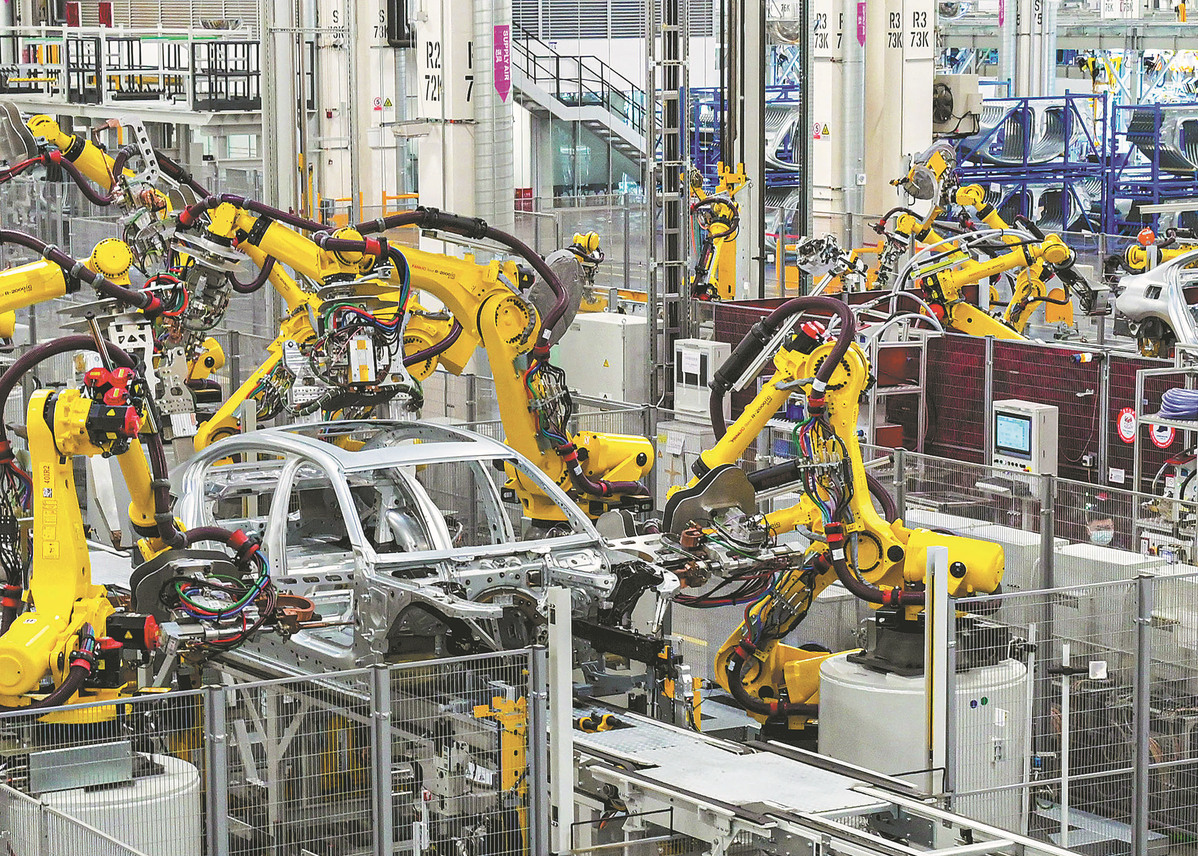 BMW Group will make its Neue Klasse electric vehicles in Shenyang, Liaoning province from 2026, the German automaker said on Thursday.
"I am pleased to announce the local production of the Neue Klasse vehicles," said Milan Nedeljkovic, BMW AG board member for production, during a news conference at the 20th anniversary of BMW Brilliance Automotive.
"The integration of the Neue Klasse into our production portfolio in China is combined with the development of a high-voltage battery assembly site for our sixth-generation battery. This will make a significant contribution to the further electrification of our portfolio," Nedeljkovic said.
The company said the battery assembly project — with an investment of 10 billion yuan ($1.4 billion) — will cover an area of 240,000 square meters, five times the size of its existing battery assembly facilities. Upon operation, the new plant will provide 2,000 job opportunities.
To prepare for the production of Neue Klasse, an extension to BMW's Shenyang R&D center was officially opened during the anniversary event.
Established in 2013, the center primarily focuses on the development, integration and validation of e-mobility technology, as well as product localization.
The extension, including 19 new test benches — of which 17 are for e-mobility-related tests — will further boost BMW's e-mobility development capabilities in China, the group said.
"As an important city in China's automobile industry, Shenyang is striving to achieve a total output value of 400 billion yuan within three years, among which the output value of energy-saving vehicles and parts exceeds 100 billion yuan, with new energy vehicles accounting for more than 25 percent," said Lyu Zhicheng, mayor of Shenyang, at the news conference.
He said the battery project was not only an important milestone for BMW to accelerate the realization of electrification into a new era, but also the third investment project of 10 billion yuan in the field of new energy in Shenyang. This, he added, will help the city speed up the construction of a "national important automobile industry center".
"Since its founding in 2003, BMW Brilliance Automobile, as one of the first high-end automobile joint ventures in China, has been in harmony with Shenyang and gone through an extraordinary development process together, setting a successful example for industrial cooperation between China and Germany," he said. "We have achieved mutual benefits and win-win results."
Lyu said the company had invested nearly 100 billion yuan and built BMW Group's largest production base, the most advanced vehicle factory, the most important energy-saving vehicle center, and the most cutting-edge research and development center in Shenyang, which has led to the rapid development of a large number of world-class supporting enterprises.
BMW said its Shenyang production base integrates procurement, production, and research and development. It has an annual production capacity of 830,000 units. It is also one of the most important centers for new energy vehicles, it said.
In 2022, BMW Brilliance Automotive's purchasing value in China exceeded 73 billion yuan, of which more than 60 percent was made in Liaoning. It has been the top taxpayer in Shenyang for 17 consecutive years, the company said. Its total tax payment in 2022 was around 48.5 billion yuan, it said.
Reaffirming its confidence and commitment to the Chinese market, BMW said it would accelerate its expansion in Shenyang, and intensify the localization of its electro-mobility across R&D, high-voltage batteries and electric vehicle production.
BMW Group's success in China shows that "foreign enterprises are still optimistic about the investment environment and opportunities in Liaoning," said Li Hongbiao, a senior researcher at the China Academy of Northeast Revitalization. "In recent years, the business environment in Liaoning has been further improving, which makes foreign investors more confident and hopeful."
"Liaoning has the conditions and ability to make new breakthroughs in promoting all-round revitalization by opening up new frontiers, and play a greater role in exploring the great practice of Chinese modernization," he added.