BMW celebrates 20th anniversary of taking root in China
Share - WeChat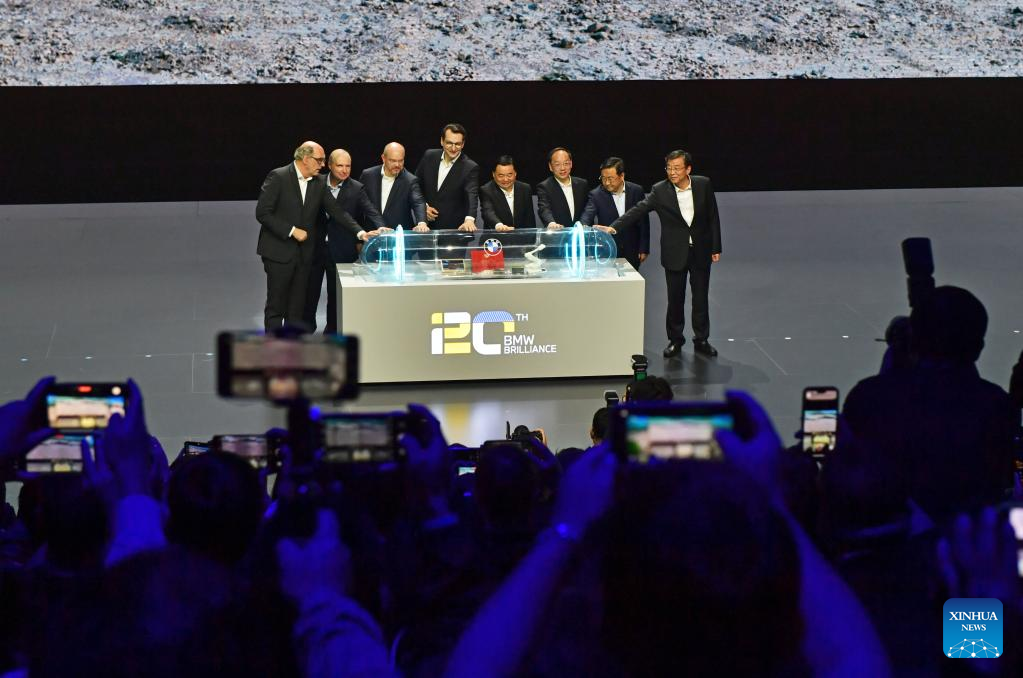 SHENYANG - BMW Group's joint venture in China, BMW Brilliance Automotive Ltd (BBA), on Thursday marked the company's 20th anniversary, announcing further investment and localization of its electro-mobility in China.
During a press conference by the company, it said the new generation electric vehicle Neue Klasse is set to be rolled out in 2026 from its production base in Shenyang, capital of Northeast China's Liaoning province.
On Thursday, a ground-breaking ceremony was held to kick off the construction of BBA's new battery production plant in Shenyang with a total investment of 10 billion yuan ($1.43 billion). Dubbed the sixth generation high-voltage battery, it is expected to power the new model Neue Klasse.
"I am pleased to announce today the local production of the Neue Klasse in China, 20 years after the first start of production at our joint venture. Starting from a small assembly plant with just a few units, our plants in Shenyang have developed into the world's largest production site," said Milan Nedeljkovi, member of the board of management of BMW AG, responsible for production.
Since 2010, nearly 100 billion yuan has been invested in the BMW Shenyang Production Base and its projects, with the production capacity rising to 830,000 units per year. In 2022 alone, BBA's purchasing volume in China exceeded 73 billion yuan, of which more than 60 percent was made in Liaoning Province.
On Thursday, BBA also opened an extension of BMW's Shenyang R&D Center to boost the company's electro-mobility development.
In China, the BMW Group has established its largest R&D and innovation network outside Germany, with locations in Beijing, Shanghai, Shenyang and Nanjing. It is also forging cooperation with leading Chinese technology and electro-mobility companies, with a joint innovation center built in Shanghai to explore the future mobility ecosystem.
BBA now has around 430 local suppliers in China, of which more than 120 are based in Liaoning.