Beijing film festival announced Tiantan Award winners
Share - WeChat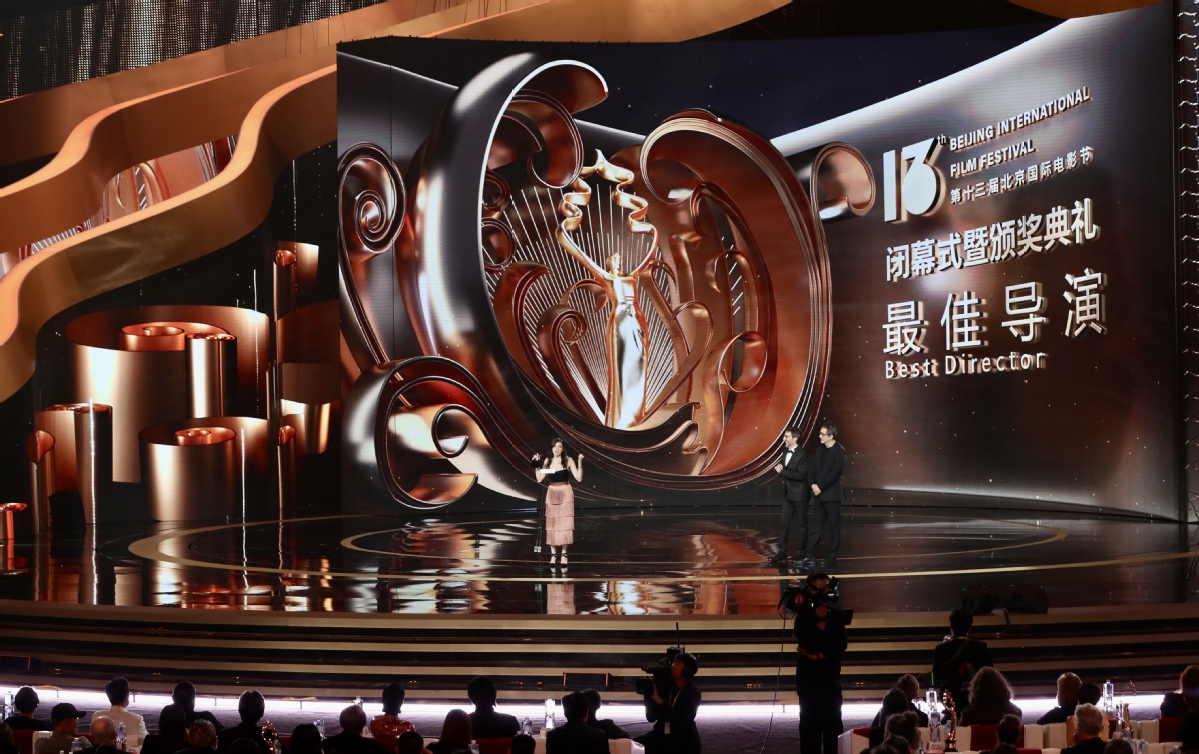 Mexican filmmaker Lila Aviles won the Best Director award for Totem, a Mexico-Demark-France coproduction which tells a family's unlikely gathering from the eyes of a seven-year-old child. One of the movie's cast members, Montserrat Maranon, won the award for Best Supporting Actress.
Sweeping a total of five awards, The Shadowless Tower – a Chinese movie inspired from Beijing's historic White Pagoda – soared as one of the biggest winners, with its cast members Xin Baiqing and Tian Zhuangzhuang respectively taking home the best actor and best supporting actor awards.
Xin said he found it hard to believe the movie, a quietly narrated arthouse flick, could win so much fancy from the jury panel. This movie marks his second-time collaboration with director Zhang Lyu after the 2022 Yanagawa, Xin expressed his hope that the award-winning movie will perform well in the market upon its release later this year.