Beijing film festival announced Tiantan Award winners
Share - WeChat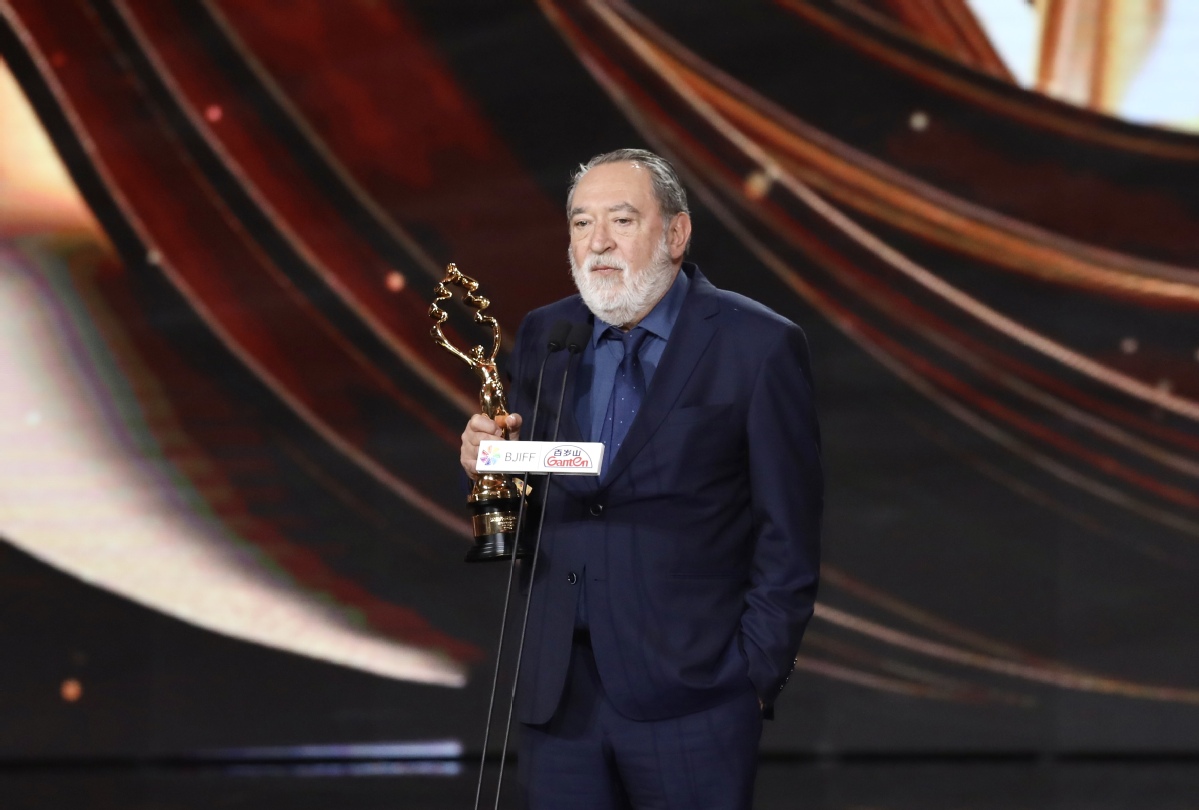 For the first time in the 13-year history of the annual Beijing International Film Festival, two outstanding actresses - Antonia Zegers from Chile and Line Renaud in France - jointly received the Tiantan Award for Best Leading Actress, one of the ceremony's most highly regarded honors.
The 10 awards, selected from 15 contending films shortlisted from 1,488 titles from 93 countries and regions, were unveiled on Saturday night in Beijing.
When Chilean actress Zegers won the award for vividly portraying a devastated mother in The Punishment, the 94-year-old Renaud became the best actress category's co-winner for her superb acting skills in the French movie Driving Madeleine.
The Punishment, a coproduction by Chile and Argentina which explores the psychology of motherhood, took home the Best Feature Film award.