High achievers
Share - WeChat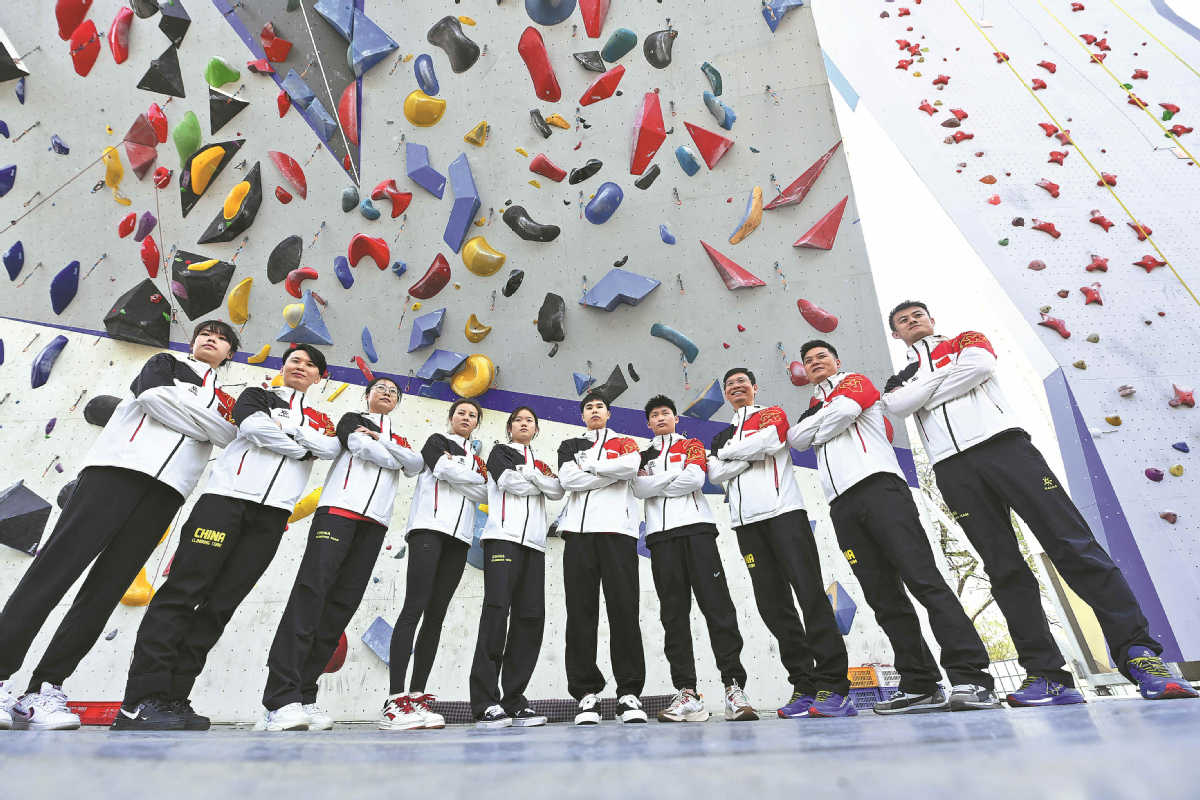 China's fast-rising sport climbers plotting glory at Paris Olympics
With more medals up for grabs, China's sport climbers are raring to scale new heights at Paris 2024 and boost the fashionable fitness activity's profile even further at home.
After impressing at climbing's Olympic debut in Tokyo two years ago, the national team is embracing the sport's expansion at next year's Paris Games as a golden opportunity to take its soaring popularity to another level.
The quest kicked off in style on Saturday as teenager Luo Zhilu opened Team China's 2023 World Cup season with an impressive fifth-place finish in boulder — a discipline in which China has traditionally not excelled in — at the first leg of the 12-stop series in Hachioji, Japan.
Boulder involves climbers scaling fixed routes on a five-meter-high wall with the goal of reaching the top within a time limit. Points are awarded for reaching the top of a boulder or a zone, while unsuccessful attempts lead to deductions.
As China's biggest hope of taking on the world's best in this technically challenging discipline, 17-year-old Luo surprised a strong field in the semifinals to place second. With her endurance sapped by that tough battle, she ultimately finished fifth overall.
Brooke Raboutou of the United States won gold, scoring three tops and four zones out of four boulders. Germany's Hannah Meul took silver and Japan's Anon Matsufuji claimed bronze.
Despite missing out on a medal, Luo was stoked by her performance in just her third appearance on the circuit.
"Through this competition I can gauge the gap between myself and the world's best, and get a clearer understanding of my potential and my weaknesses," said Luo, who finished third at her World Cup boulder debut in Italy in June 2022 to become the first Chinese — man or woman — to win a medal at the series.