High achievers
Share - WeChat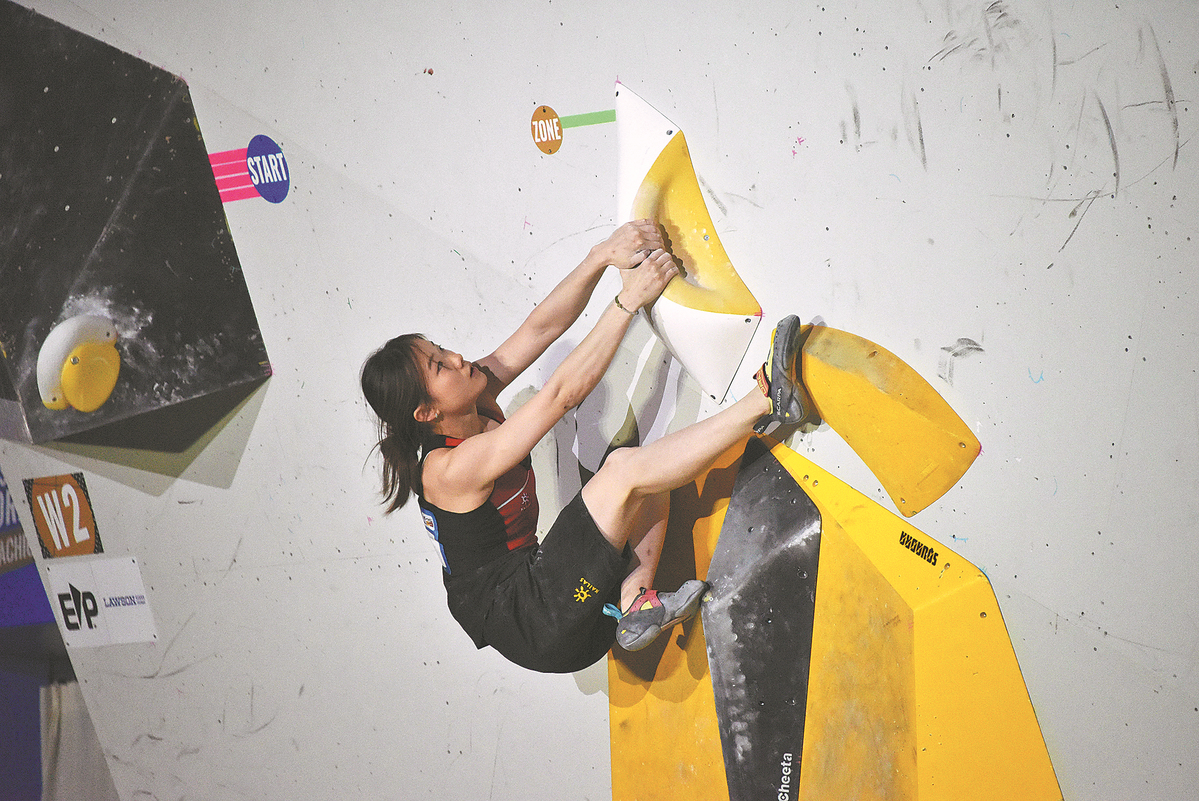 "I am now more confident than ever to fight for Olympic qualification for next year's Paris Games," she added.
To gain much-needed experience for its young squad, Team China plans to compete at eight World Cup legs over the next three months in all three Olympic disciplines (boulder, lead and speed), as well as the world championships in August and September's Asian Games.
All three disciplines featured at Tokyo 2020, but just one all-around gold medal per gender was up for grabs in Japan. The expanded Paris 2024 program will offer two gold medals per gender, with boulder and lead combined, and one for speed climbing.
Similar to boulder, the lead event tests athletes' ability to climb as high as possible but on a taller wall — typically 15 meters high — and allows them to use ropes anchored to the wall.
The exciting speed event sees climbers racing one-on-one and side-by-side on a 15-meter-high wall against the clock in a crowd-pleasing knockout format.
By sending a 22-climber roster overseas to race against the sport's elite on a frequent basis, Team China aims to secure as many direct Olympic tickets as possible and earn sufficient ranking points to be invited to compete at an Olympic qualifier in Indonesia, according to team manager Wang Yunlong.
"This year our target is to qualify as many climbers as possible for Paris, while we will definitely go for gold at next year's Games," Wang said during a mobilization meeting last week in Beijing.
According to the International Federation of Sport Climbing, the top three finishers in boulder and lead combined, and the top two climbers in speed (on both the men's and women's sides), at this year's worlds in Bern, Switzerland will earn direct quotas to Paris 2024. The second direct qualification window opens in November at continental tournaments (an Indonesia meet for Asia), where only the winners secure direct Olympic tickets.
The remainder of the qualification berths will be decided next spring at an invitational Olympic qualifier series.
"We have to take each World Cup leg seriously because the rankings matter a lot for the pathway to the Olympics," said Wang.