China-Africa Youth Festival boosts exchange among youth
Share - WeChat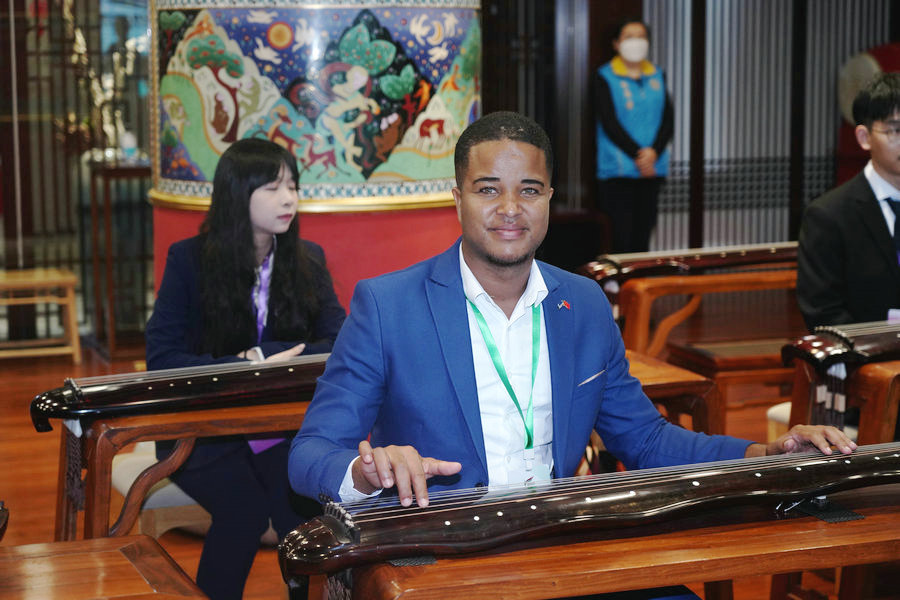 The 7th China-Africa Youth Festival kicked off on Tuesday, bringing together 49 young representatives from 48 African countries to explore Beijing and Shandong province.
The event is jointly hosted by the Ministry of Foreign Affairs, China Soong Ching Ling Foundation and the provincial government of Shandong.
These African youth representatives will visit various places during the week-long event, such as the Ministry of Foreign Affairs, the Museum of the Communist Party of China, the former residence of Soong Ching Ling and the Juyongguan Great Wall. Multiple workshops have also been designed to allow them to experience traditional Chinese culture. When in Shandong, they will participate in a China-Africa youth dialogue and visit high-tech enterprises and demonstration areas for rural revitalization in Jinan, Tai'an, Weifang and Qingdao.