Play brings to stage real story of Chinese and Serbian steel firms
Share - WeChat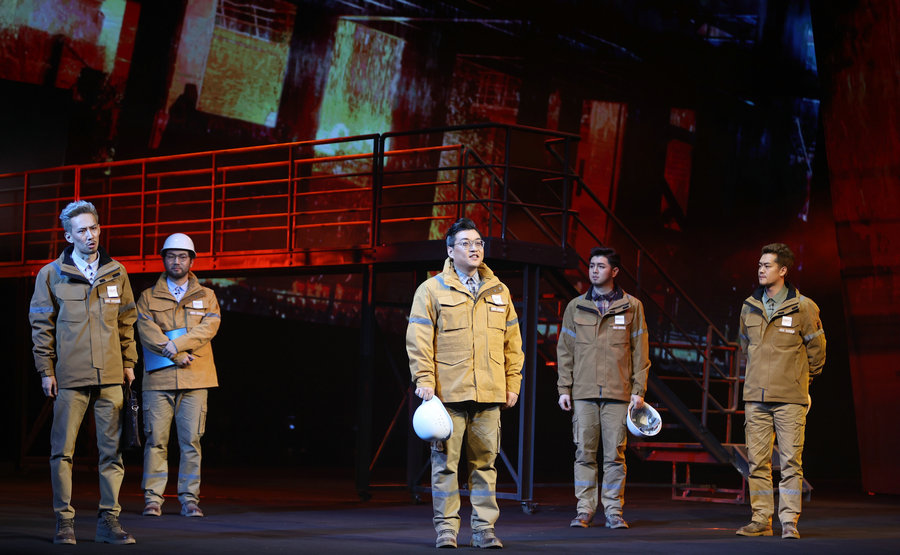 An original Chinese play, Waves of the Danube River, was staged in Beijing with two shows on April 16 and 17.
Staged by Hebei Drama Theater Arts Performing Company, the play revolves around a Chinese steel and iron company's acquisition of a Serbian steel mill, which leads to the friendship between teams and employees of the two companies as well as turning losses into profits.
Directed and written by Huang Ping'an, the play is based on a real story of the Chinese steel company, Hegang Group, and and its acquisition of Smederevo Steel Plant, a Serbian company established in 1913 that was once almost on the verge of bankruptcy. The Serbian management team and production technical backbone were invited to China for exchange and training. In just a few months after the acquisition, the company increased the monthly steel output and thanks to the joint efforts of employees from China and Serbia, the company has become a model project for the cooperation between the two countries and for the Belt and Road Initiative.