CBA president Yao grieving over Shanghai, Jiangsu punishments
Share - WeChat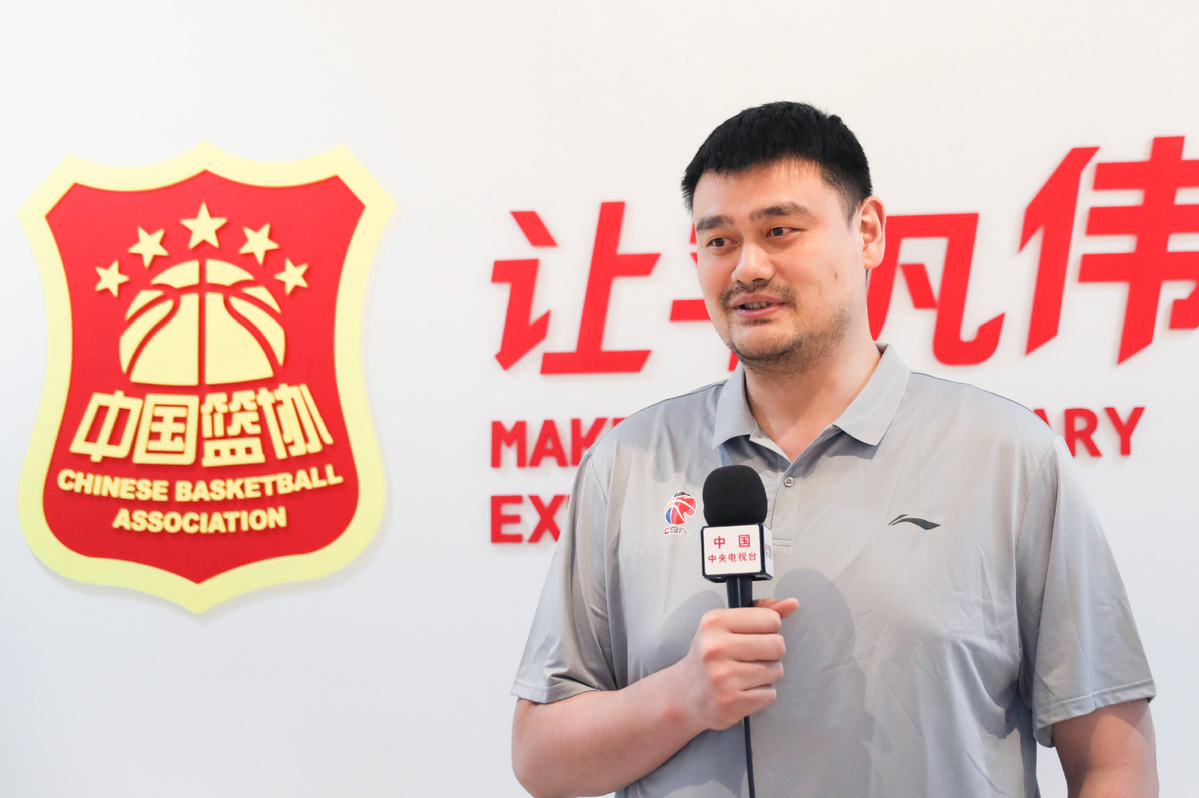 BEIJING - Yao Ming, China's basketball icon and current president of the Chinese Basketball Association (CBA), expressed his deep grief over the latest punishments against the Shanghai Sharks and the Jiangsu Dragons.
The two teams were disqualified from the current 2022-2023 CBA season on Monday, with their results nullified due to a lack of competitive effort in the first round of the playoffs.
"A quite saddening weekend," Yao admitted at a press conference organized by the CBA. "Both teams have a long history. Jiangsu has competed in the CBA since its inaugural year (1995). Many milestone figures have been produced in the two teams' history, especially some Basketball Hall of Famers. The more we talk about this, the more grief we will feel."
The CBA Disciplinary and Ethics Commission confirmed in a statement that Shanghai displayed negative contention in the second game of the series, while Jiangsu demonstrated a lack of competitive effort in the third game, in which Shanghai won 108-104 to advance.
Each club received a fine of five million yuan (approximately 727,000 US dollars).
Shanghai's coach Li Chunjiang received a five-year ban, while his Jiangsu counterpart, Li Nan, faced a three-year suspension.
Jiangsu's club general manager Shi Linjie was barred from basketball-related activities for five years, while Jiang Yusheng, general manager of the Shanghai club, faced a three-year restriction from basketball-related activities.
The third game of the series between the two sides on Friday ended in a dramatic manner. Leading 100-96 with 1:36 remaining, Jiangsu conceded consecutive turnovers in a span of one minute, which led to Shanghai's 10-0 surge.
Surprised by the finish of the game, many fans deemed it an outcome that had been fixed, with "match-fixing" trending on China's social media right after the game.
The CBA announced early on Saturday that it had tasked the league's governing body with probing the matter.
"We conducted a very prudent investigation to help us make the decision based on precise matters. We believe that everybody feels quite distressed about this," commented Yao.
"For sports games, the most important thing is reputation, rather than ability. Credit is what everybody, every team, the league, and the association is based on. We need to draw a profound lesson from this and change some things in the future to make what we have paid for valuable.
"That's all I can say. We need to express our steadfast attitude and grief at this moment," Yao concluded.
Following Shanghai's disqualification, the CBA league's governing body ruled that the Shenzhen Aviators would advance to the final four in the CBA playoffs.
Most Popular
Highlights
What's Hot