China's dynamic economy pivotal to regional growth, integration
Share - WeChat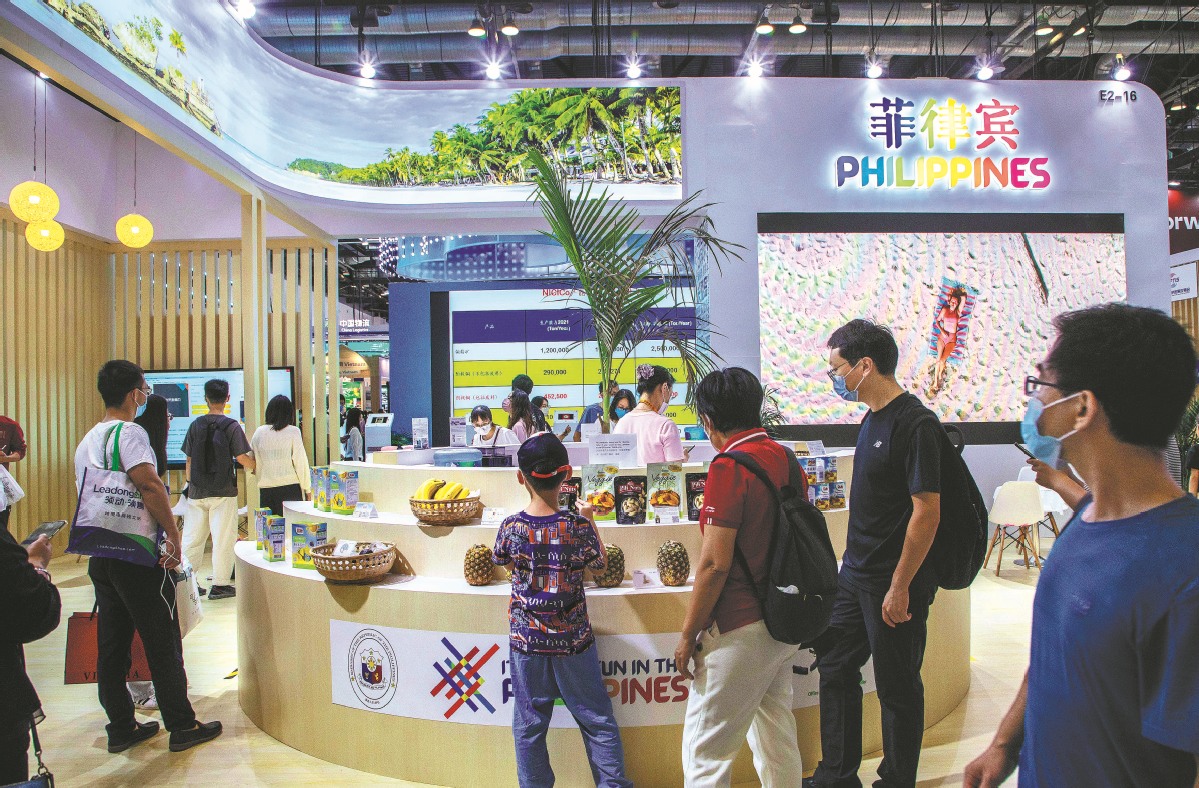 Momentum seen after nation optimizes pandemic prevention, control measures
BOAO, Hainan — With the Philippines beginning to ship fresh durian to China in March, 29-year-old Jomar Abdon, a Filipino durian grower, called access to the enormous Chinese market a bonanza.
Thanks to the deal signed during Philippine President Ferdinand Romualdez Marcos Jr's visit to Beijing in early January, around 9,696 direct jobs and 1,126 indirect jobs will be generated after Philippine durians are cleared for export to China, according to the Philippine Department of Agriculture.
This is the latest sign of the vibrant Asian economic recovery after China optimized its pandemic prevention and control measures. This year, the weighted real GDP growth rate of Asia is expected to be 4.5 percent, an increase from 4.2 percent in 2022, according to a report released on April 4 by the Boao Forum for Asia during its annual conference held from March 28-31 in Boao, a coastal town of Qionghai in China's island province of Hainan.
In particular, a 1-percentage-point increase in China's GDP growth leads to a 0.3-percentage-point increase in growth in other Asian economies, said the report titled "Asian Economic Outlook and Integration Progress", citing data from the International Monetary Fund.
China's robust economic rebound has delivered very positive signals to not only Asia, but also the world, providing valuable certainty for a world afflicted with uncertainties, said BFA Secretary-General Li Baodong during the forum.
China has served as a stabilizer for economic growth of both Asia and the world, thanks to its high-quality development, cooperation-oriented policy measures and high-standard opening-up, which also led to its own rapid recovery, Zhang Yuyan, director of the Institute of World Economics and Politics of the Chinese Academy of Social Sciences, said at a news conference following the release of the report.
Weightier Asian Growth
Hailing Asia as "a bright spot in the bleak global economic landscape", the report highlighted that global economic governance has entered into an "Asian moment", and regional economic integration has been advancing with trade interdependence between regional economies standing at a relatively high level.
Since the beginning of this year, more Asian countries have perceived China's renewed economic vigor and its driving force behind regional recovery. With strong trade and cooperation linkages with regional countries, China's high-quality development is widely expected to represent a larger share of Asia's growth in 2023.
The status of the Association of Southeast Asian Nations and China as hubs for trade in goods remained unchanged, said the report. The highest level of dependence on China was found among ASEAN members, reaching 21 percent in 2021. Japan and South Korea also had a dependence on China of over 20 percent.
China-ASEAN cooperation has made Asia the most dynamic region in the world, said Kin Phea, director-general of the International Relations Institute of Cambodia, an arm of the Royal Academy of Cambodia.
He said China's high-quality development will inject new impetus into ASEAN's economic development in the post-pandemic era by promoting high-quality, environmentally friendly and innovative investment projects, as well as bringing the latest technologies to ASEAN, which will contribute to the building of a closer China-ASEAN community with a shared future.
In addition, China's resumption of outbound tourism is also expected to strongly stimulate the recovery of tourism and investment across Asia.
Since the beginning of this year, a large number of Chinese tourists, especially business groups, have come to Laos to explore investment and trade opportunities. Recently, a large number of agricultural, forestry, industrial and mining projects, with planned investment of over $100 million, have taken shape in Laos targeting the Chinese market, said Orlathy Santikhongkha, vice-president of the Young Entrepreneur Association of Laos.
The expert said that cross-border passenger trains are scheduled to begin service on the China-Laos railway this year, further boosting the free flow of people, materials and capital between the two countries, and bringing much-needed vitality to regional growth.