Chongqing puts spaces under bridges to good use
Share - WeChat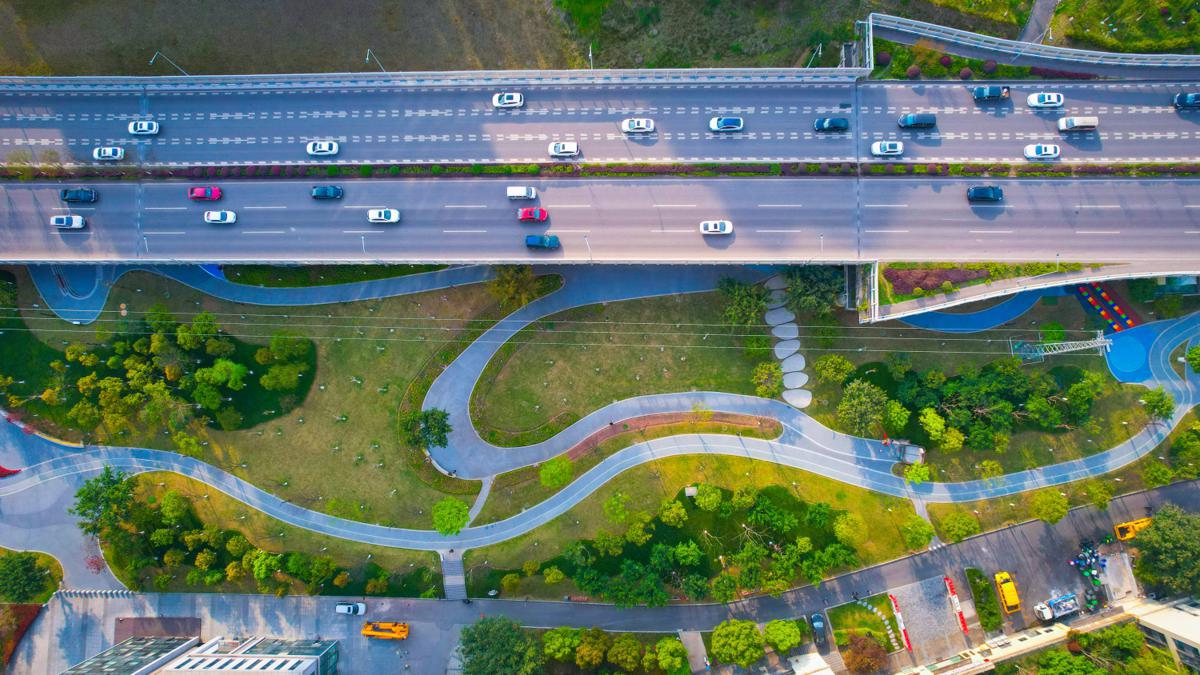 An innovative use of the spaces under bridges in Chongqing — transforming former idle spaces into leisure spaces — has won praise from the public.
A mountainous city, Chongqing has more than 13,000 bridges — the largest number in the country, according to Chongqing Bridge Association.
In recent years, the densely populated metropolis has figured out a modern way to use tremendous amount of space under the bridges — formerly unusable — by converting them into pocket parks, playgrounds, recreation grounds, pedestrian trail and parking lots.
For example, a convenient parking lot that 9-to-5 workers can be used to shift between personal driving and public transportation. Such a lot has been built under the Sujiaba Overpass near a rail transit station in the city's Nan'an district.
"Bridges and rail transportation are two important symbols of Chongqing. Now the city has impressed me again by utilizing its corners and resources and turning them into really stunning landscapes, both over and under the bridges," said Guo Xu, a photographer visiting Sujiaba.
Several other districts in the city, including the Yuzhong, Yubei and Shapingba districts, have also rolled out transformational plans for using public spaces in various niches of the city — and spaces under bridges in particular — aiming to meet people's aspirations for a better life.