Advisers call for greater protection of couriers' rights
Share - WeChat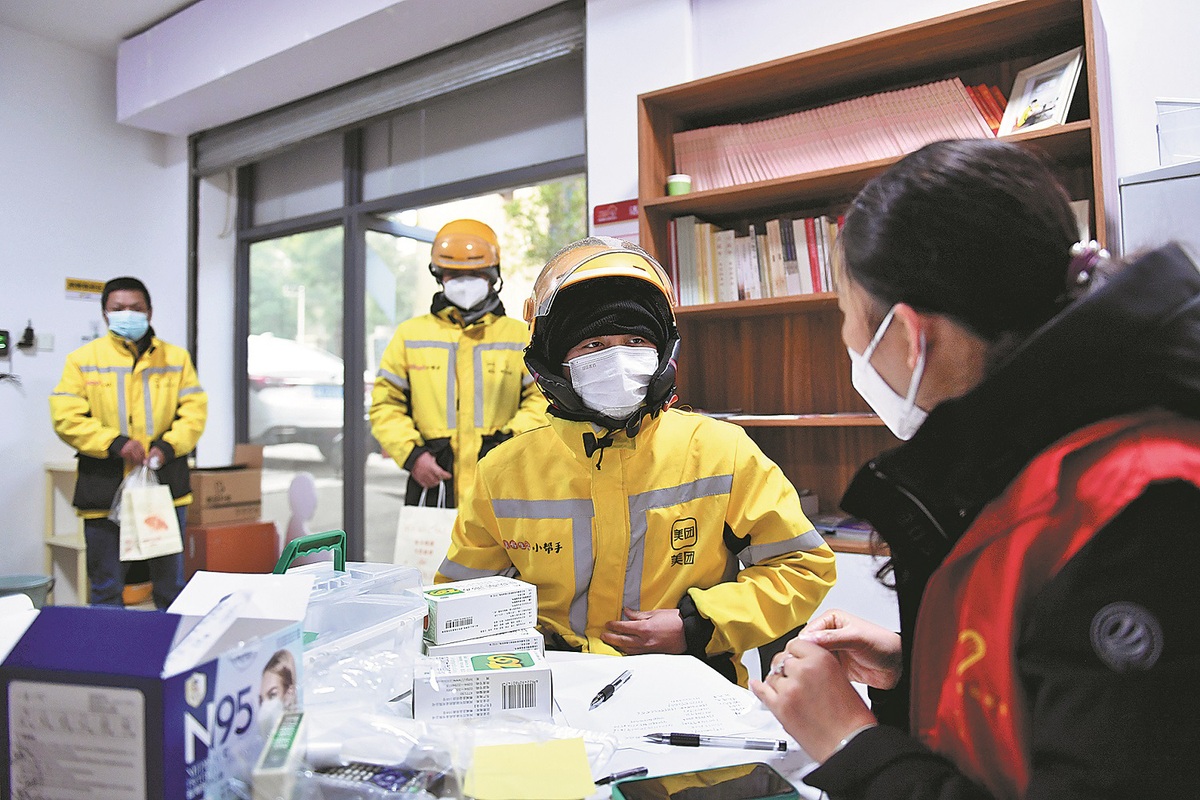 In China, these essential people usually work busy schedules and handle heavy workloads. For example, in big cities such as Beijing, each courier usually collects and delivers 200 to 300 parcels a day, even during off-peak periods.
They often wear colorful uniforms and ride electric bikes through the streets and communities. People call them "busy bees" in honor of their hard work.
Sometimes, they rush to meet their schedules and aim to deliver a large number of parcels, raising the risk of traffic accidents. Sometimes they work overtime to complete deliveries. Occasionally, they are subject to unreasonable complaints.
Online debate
Recently, a sorter on a parcel distribution line died while working at midnight, triggering heated online debate about paying attention to the protection of couriers' legal rights.
There are more than 4 million couriers in China, and they are employed in what are called the "new industries". Their flexible employment model differs from traditional working practices, which poses challenges for the protection of rights and interests.
During the recently concluded two sessions, China's most important annual political event, deputies to the National People's Congress and top advisers at the Chinese People's Political Consultative Conference National Committee discussed the issue and called for better protection of the couriers' rights.
Ma Junsheng, former head of the State Post Bureau of China and a member of the 14th National Committee of the CPPCC, suggested a stipulation that parcel delivery stations must buy work-related injury insurance for all couriers to better protect their legal rights.
Such rights and the interests of couriers cannot be ignored, and the sector's safety supervision capacity should be strengthened, he said. Ma also suggested that grassroots parcel stations should buy accident insurance for couriers, and that policy design for the sector's regulators be strengthened to ensure that companies fulfill their responsibilities, improve inspections and optimize the process of collecting money in case of accidents.
Zhao Mingzhi, a mail delivery worker with China Post Group and a deputy to the 14th National People's Congress, was also concerned about the protection of couriers' rights.
She suggested greater publicity to raise awareness of the social insurance system and ensure that couriers better understand their rights.
In addition, she proposed the creation of a committee to provide legal counsel for couriers.