Hungarian-born skaters to represent Tianjin
Share - WeChat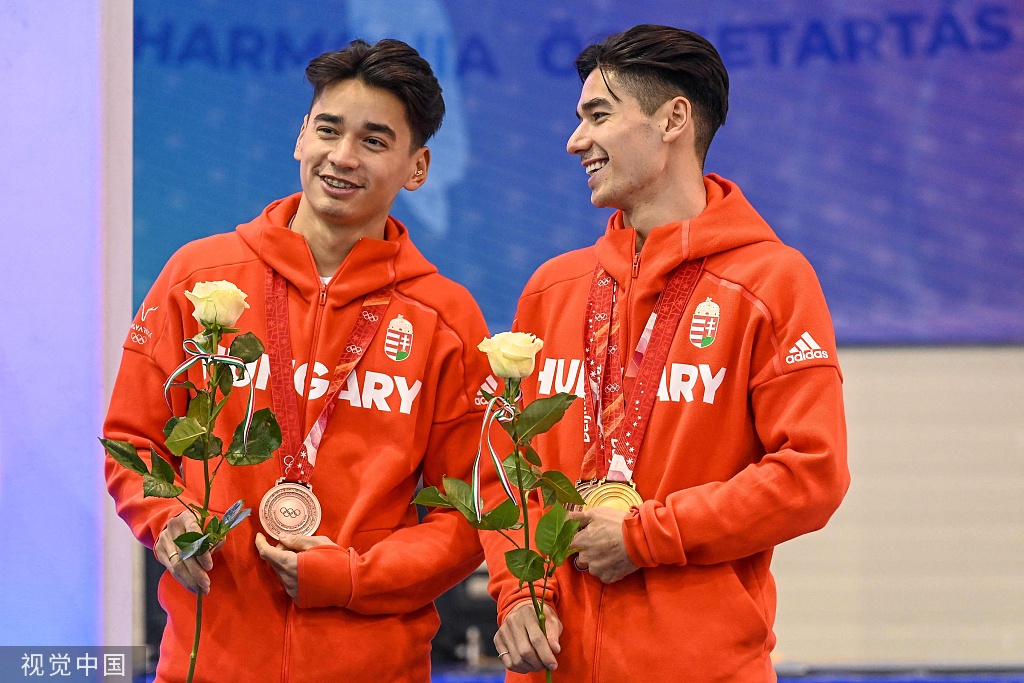 Hungarian-born short-track speed skaters Sandor Liu Shaolin and Liu Shaoang are set to make their debut in China at next week's national championships representing Tianjin, according to a local media report.
Born in Budapest to a Chinese father and a Hungarian mother, the Liu brothers, who had represented their birth nation at the Olympics twice (Pyeongchang 2018 and Beijing 2022), will compete in an official race for the first time since their application to switch nationalities to compete for China was confirmed last November by the sport's national governing body in Hungary.
Should the star brothers suit up in Tianjin's uniforms at the three-day Chinese domestic championships, which kick off in Beijing on March 31, as reported by tjyun.com on Friday, they will be technically considered as "Chinese athletes", meaning the whole process of their nationality change has completed.
However, they need to take at least a 12-month break since the completion of the naturalization before they are eligible again to represent their adopted home country at an international event, according to International Skating Union rules.
The Liu brothers said in their earlier application sent to the Hungarian National Skating Association that they had decided to move to China only because they want to continue training and competing under the guidance of their longtime mentor Zhang Jing, a former Chinese national team skater.
Zhang, known as Lina in Hungary, had led the Liu brothers to international stardom in the sport during her 10-year tenure as head coach of the Hungarian national team. She accepted an offer last August to return to her home country to coach the Chinese national team for the 2026 Winter Olympics in Italy.
After a thorough discussion at a board meeting on Dec 20, the Hungarian association approved the Liu brothers' request for nationality change and waived its claim for compensation from the brothers to cover the association's investment in their development.