HSBC and China Golf Association tee off in support of junior development
Share - WeChat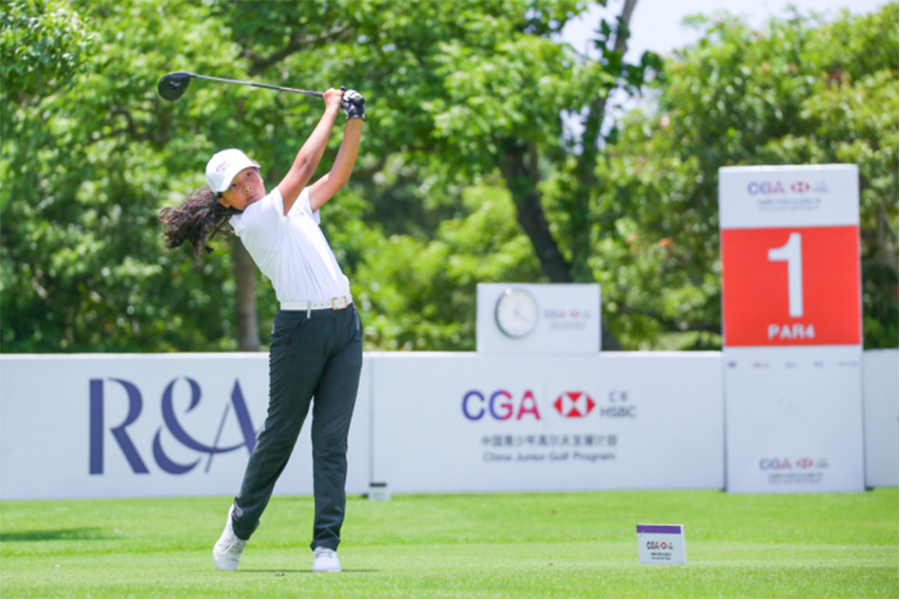 With some of its graduates already tapping into the sport's top echelon, a youth development partnership between China Golf Association and HSBC has stepped up a gear by launching a new junior promotion project.
The new project, known as "HSBC Junior - Road to Junior Champions Promotion System", covers the entire process of junior progression in golf from grassroots promotion to talent selection and elite development.
The system also features a multi-layer competition structure, beginning from the entry-level "Road to Junior Champions Challenge" circuit, connected to the higher-level National Junior Golf Championship series and then the top-flight HSBC China Junior Golf Open.
In addition to tournaments at all levels, a series of junior training camps and school golf promotional events will be rolled out across the country to facilitate the growing interest in golf among children.
As another highlight of the project, the CGA HSBC Junior Golfers' Ranking system will continue providing a clear measurement of young talents' progression while playing an instrumental role in talent selection and qualification for major international events representing CGA.
The new promotion system teed off this week with the opening leg of this season's junior championship series in Qingyuan, Guangdong province, where over 100 young players are competing in individual stroke play across three groups, each on the boys and girls sides, from Wednesday to Friday.
According to the schedule released on CGA website, the championship series plays across the country at six regional legs through early August before the series final takes place from Sept 6-8 in Nanjing. The season finale HSBC China Junior Golf Open was scheduled to be held in Shanghai from Nov 14-17.
As the feed circuit of the championship series, the new "Road to Junior Champions Challenge" series will kick off its six-stop 2023 season in Guangzhou in early April, with winners to be promoted to play on the championship tour next year.
"The new promotion system helps significantly expand the pathway of junior golf talents, provides much more opportunities for young players to hone their skills in competitions at all levels and contribute to the country's goal of building an international sporting powerhouse," said a CGA statement on its website.
Established in 2007, the CGA HSBC China Junior Golf Program is a highly respected junior development pathway, with notable alumni, including Li Haotong, Dou Zecheng, Yuan Yechun and Lin Xiyun, having already represented the country at the international stage.
The CGA-HSBC China Junior Golf Program was created to help nurture future talent, as well as to bring the sport to more young people. Since its establishment in 2007, the initiative has put golf clubs in the hands of over 110,000 children across 25 cities and 18 provinces.