Classic play gets act together
Share - WeChat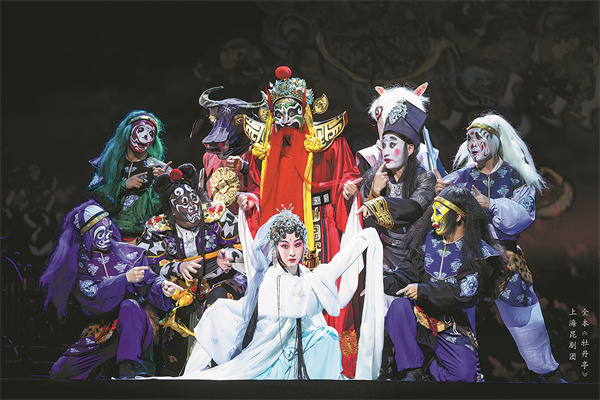 He also points to the play's historical value. "Besides the romance between Du Liniang and Liu Mengmei, there is detailed information in the work reflecting the culture, society, religion, costumes and other aspects of life during the Ming Dynasty," he says.
The staging of the production appeals to a contemporary audience as well as enthusiasts of history. The set is a large, revolving turntable displaying different acts on all four sides, which allows for viewers to experience the story out of order.
The Peony Pavilion is about Du, a beautiful young woman, who falls in love with Liu, a handsome scholar, whom she meets in a dream. She wakes up and finds that her longing for this man is so strong that it gradually causes her to fall ill and die. After her death, she persuades a judge in the underworld to grant her permission to return as a ghost to find him. She eventually finds the man, who is staying at the temple where she is buried. They have a passionate love affair and wish to marry. When he opens Du's coffin, his love for her is so powerful that it brings her back to life, and they live happily ever after.
"I have read the script over and over again. I wrote notes on it and my notes are over 50,000 words long," says Guo.
There are more than 300 types of traditional Chinese operas, which are still performed in the country.
Guo has directed plays in over 50 of the types, including Peking Opera, Yuju and Lyuju operas.
Most Popular