Zhejiang wins 9th straight game, Guangdong smashes Shanxi
Share - WeChat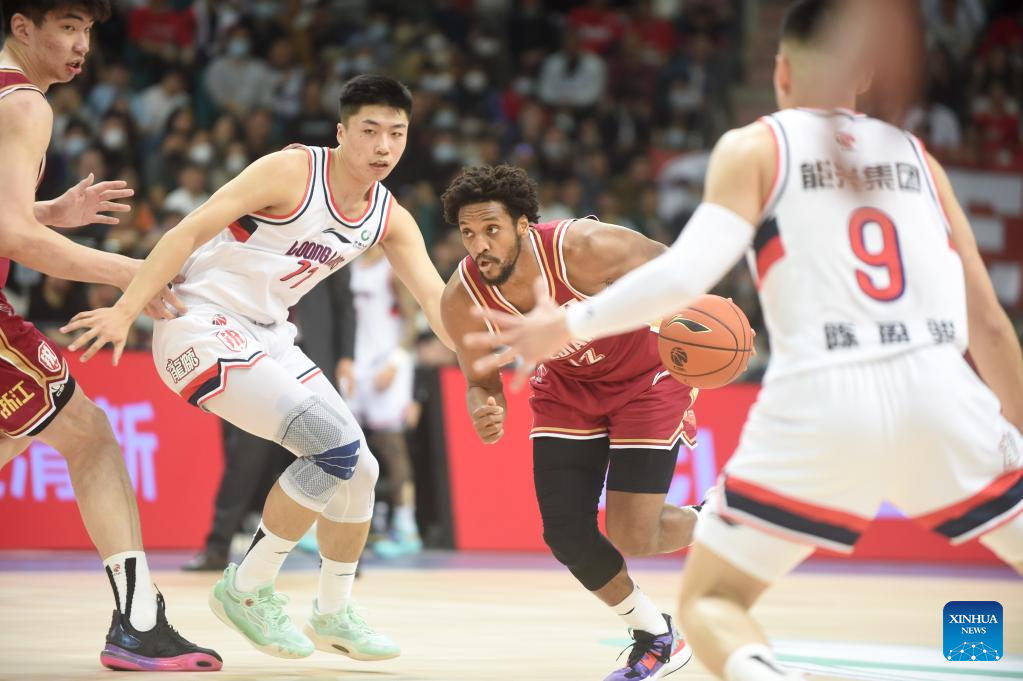 BEIJING - The Zhejiang Golden Bulls overturned the Guangzhou Loong Lions 92-80 to continue its ninth consecutive win, while the Guangdong Southern Tigers smashed the Shanxi Loongs 129-99 in the 34th round of the 2022-23 Chinese Basketball Association (CBA) league regular season on Monday.
Guangzhou started the game with a 13-3 run and led the first quarter 23-17. League leaders Zhejiang answered with an 11-0 run led by Jarmar Gulley in the second quarter. With an improved defense, Guangzhou led the first half 47-40.
Moses Wright's 3-pointers helped Zhejiang overturn at 60-58. The game was tied at 62-62 before Nathaniel Mason's free throws gifted Guangzhou a 2-point lead at the end of the thrid quarter.
Gulley's key 3-pointer turned the tide for Zhejiang, and he continued to score big to seal the victory. Gulley earned a team-high 24 points. Nathaniel Mason had a game-high 29 points for Guangzhou.
The game between Guangdong and Shanxi was a one-sided affair.
Guangdong started off strongly with a 3-pointer from Marshon Brooks and led the first quarter 27-23. In the second quarter, Guangdong expanded its advantage to 12 points at 60-48.
After the interval, Guangdong build a 22-point cushion into the final quarter and never looked back. Brooks scored a game-high 31 points plus 8 rebounds and 10 assists.
Also on Monday, the Zhejiang Lions crushed the Tianjin Pioneers 112-83, the Beijing Royal Fighters beat the Jiangsu Dragons 94-85 and the Qingdao Eagles defeated the Nanjing Monkey Kings 93-76.