Production is child's play
Share - WeChat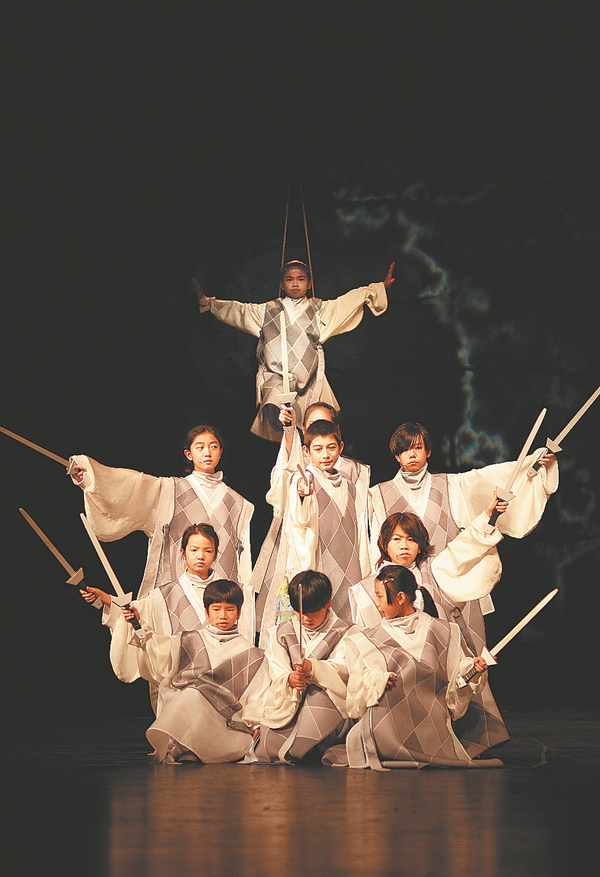 The National Traditional Orchestra launches theater troupe for youngsters, Cheng Yuezhu reports.
Bencao Gangmu, or Compendium of Materia Medica, a medical encyclopedia compiled by Li Shizhen, a Ming Dynasty (1368-1644) herbalist and pharmacist, has been transformed into a stage play, with science-fiction elements.
The eponymous production, premiered in January in Guangzhou, Guangdong province, was mainly created by children and teenagers of QFun Theater, a children's experimental theater troupe in China. The young members of the troupe wrote the script in nearly 30,000 Chinese characters, as well as composed original songs and choreographed dance pieces for the play.
In their rendition of the ancient Chinese text, the story begins with a futuristic world, where a virtual reality game is developed to help people deal with all kinds of crises. In one game setting, the players are teleported to the Ming era, where they witness the creation of the medical classic.
Xu Xihao, a teenage member of the troupe known as Haohao, is one of the scriptwriters and stage managers of the production.
"I joined QFun Theater in my sixth grade at school, learning the concepts of theater, and how to perform freely and authentically," he says. "It took me more than two years to come to this point, when other young members and I independently created the play."
Prior to the project, he had performed in QFun Theater's other productions, such as Flowers in the Mirror, a play adapted from the eponymous Qing Dynasty (1644-1911) fantasy novel and performed entirely by children.
The troupe is dedicated to producing plays from Chinese literature seen from children's viewpoints, targeting social issues such as bullying, prejudice and parent-child relationship.
The new production, coproduced by the troupe, the China National Traditional Orchestra and Guangzhou Opera House, is different from previous productions as it has been written by children, and mixes theater with folk music and kung fu.
Most Popular