Shanghai orchestra stages Wagner's Ring Without Words in Beijing
Share - WeChat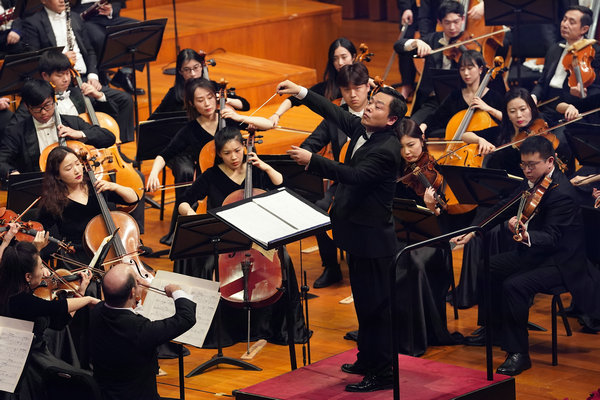 Conductor Zhang Yi and Shanghai Philharmonic Orchestra performed Richard Wagner's The Ring Without Words, arranged by the late conductor Lorin Maazel, at the National Centre for the Performing Arts in Beijing on Feb 26 and 27.
Wagner's Ring cycle of operas typically takes about 15 hours to perform over several days. The version arranged by Maazel is a 75-minute symphonic journey through Wagner's four great operas.
"All the music is Wagner's. It is probably the most complex operas in history, and only the most intrepid of orchestras are up to the challenge," says Zhang, adding that Der Ring des Nibelungen, or the Ring cycle, is "one of the most ambitious musical projects ever composed, and has been successful in every respect".
"With its huge orchestras, sprawling mythological plot and intense musical drama, the Ring changed the world of music," Zhang says.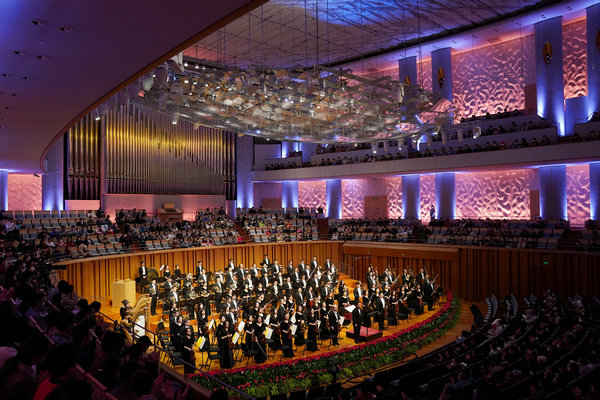 Back in 2013, Maazel performed Wagner's The Ring Without Words with the China NCPA Orchestra and 12 musicians from Berliner Philharmoniker at the NCPA in Beijing. Zhang watched the concerts and visited the conductor. A year later, the conductor passed away.
Wagner's The Ring Without Words opened the 2022-2023 season of the Shanghai Philharmonic Orchestra, which was first staged in Shanghai on Sept 5. In the ongoing season, the orchestra is performing 29 concerts under the baton of Zhang.
According to Sun Hong, the artistic director of Shanghai Philharmonic Orchestra, it has become a tradition for the orchestra to open its annual season in both Beijing and Shanghai.
Most Popular