Old masters onstage again
Share - WeChat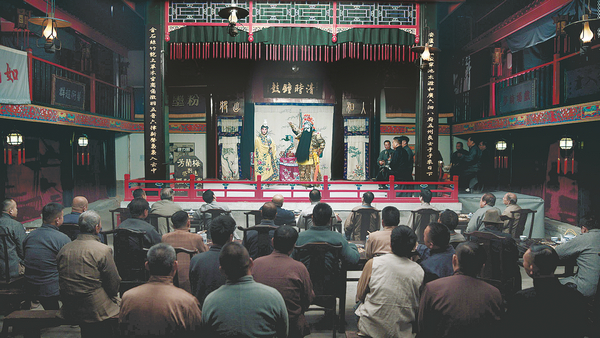 CCTV airs new program on Mei Lanfang and other Peking Opera greats, Chen Nan reports.
Imagine a 100-year-old performance: while music is thick in the air and filled with loud gongs, cymbals and drums, a star appears onstage, the audience clapping and cheering throughout the night.
These scenes were typical of performances by Peking Opera master Mei Lanfang (1894-1961) while he was playing his signature roles such as Yuji in Farewell My Concubine.
A 30-minute movie was produced last year by China Central Television to mark the 100th anniversary of Mei's premiere of Farewell My Concubine, a classic Peking Opera piece. On Feb 15, it was screened on CCTV-11, the State broadcaster's traditional Chinese opera channel, as the first episode of its new program, titled Encountering the Past.
Nearly 20 professional Peking Opera performers are featured in the movie, showcasing the beauty of classic Peking Opera, as well as portraying Mei's life.
On Feb 15, 1922, Mei premiered his rendition of Farewell My Concubine, which was an instant success. Along with Peking Opera master Yang Xiaolou, Mei performed in a theater in the Qianmen area of Beijing.
"Though the theater is no longer there, Mei's Farewell My Concubine has become his signature work and the piece has been performed by students of Mei in subsequent generations," says 90-year-old Niu Biao, a veteran Peking Opera performer who is also a scholar of the ancient art form.
Most Popular