Sichuan capital of Chengdu looks to take lead in attracting tourists
Share - WeChat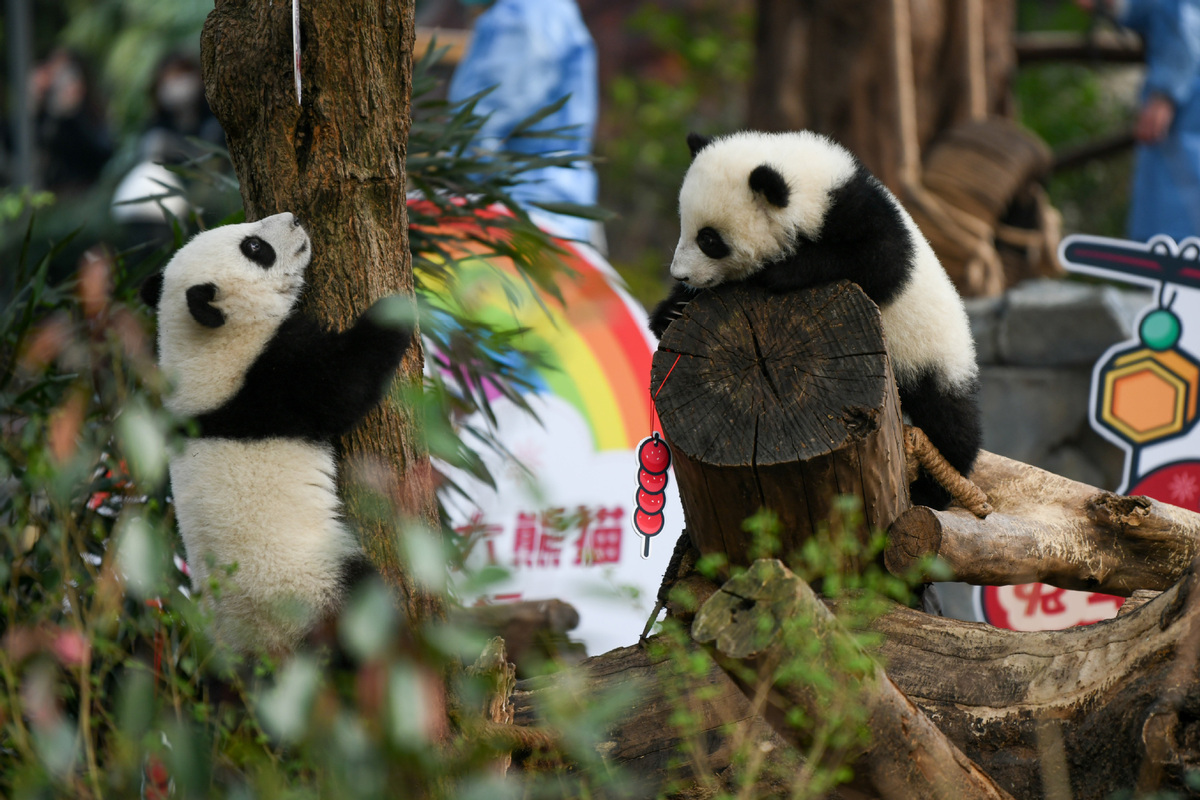 With the recovery of tourism worldwide and China optimizing its COVID response, Chengdu is taking the lead as one of the major Chinese cities attracting international tourists.
The Chinese Consulate General in New York and the Chengdu Municipal People's Government on Monday held a reception to promote the culture and tourism of Chengdu.
Since ancient times, Chengdu, which is now the capital of Southwest China's Sichuan province, has always been a pioneer in China's opening-up, said Huang Ping, Chinese consul general in New York.
"As early as more than 2,000 years ago, the Southern Silk Road was started from Chengdu. Right now, Chengdu has become a new force in China's new round of opening-up. It has become the development highland and known as China's western Silicon Valley," he said.
The theme of the event was friendship, said Huang. "We are very pleased to see that Chengdu has profound friendship relations with lots of American cities like Nashville, Honolulu, Phoenix and many others."
"Kung Fu Pandais one of my favorite movies," said Huang, laughing. "I still remember a line from it. Yesterday is history, tomorrow is a mystery, but today is a gift. That is why it is called 'present'.
"Let us show wisdom and the courage to clear the fog that hangs over the current China-US relations, adhere to the spirit of mutual respect, peaceful coexistence and the win-win cooperation and a better benefit to the people of the two countries and the whole world," said Huang.
Chengdu 2021, the International University Sports Federation (FISU) World University Games, and the 2023 Worldcon will be held this year in Chengdu; the International Horticultural Exposition also will be launched in Chengdu in 2024, said Liu Renyuan, deputy mayor of Chengdu.
"With the recovery of tourism worldwide, we would like to extend our sincere invitation to American friends from all walks of life to visit us in Chengdu for traveling and sightseeing, leisure and vacation, and investment and development," said Liu.
Liu said that Chengdu is the first UNESCO City of Gastronomy in Asia. It also has been placed on the National Geographic list of the "Best of the World's Must-See Places".
Chengdu is China's best tourist city, said Liu. The number of physical bookstores and museums in Chengdu are ranked No 1 and 2 in China, respectively. Chengdu was voted "The Happiest City in China" for 14 consecutive years, he said.
"We invite you to take a walk and wander on the streets of Chengdu to feel the charm of Chengdu: park city at the foothill of the snow-capped mountain in the everyday hustle and bustle of life," he continued.
Stephen Orlins, the president of the National Committee on US-China Relations, recalled his past visits to Chengdu and said "the most important part of those visits is taking Americans to see the pandas".
"The problems that exist today in the relationship won't be solved overnight, but they will be solved through additional people-to-people exchanges. And when Americans start going back to China, going back to Chengdu, seeing the incredible progress that Chengdu has made since I first visited it in 1980, they will better understand what is happening in China and better understand where US-China relations should be going," said Orlins.
With the theme of "a vibrant and hospitable park city with snowy mountain skyline", Monday's reception also featured bamboo-weaving technique demonstrations, and solo piano and Sichuan Opera face-changing performances.