Activities and volunteer services held in memory of Lei Feng
Share - WeChat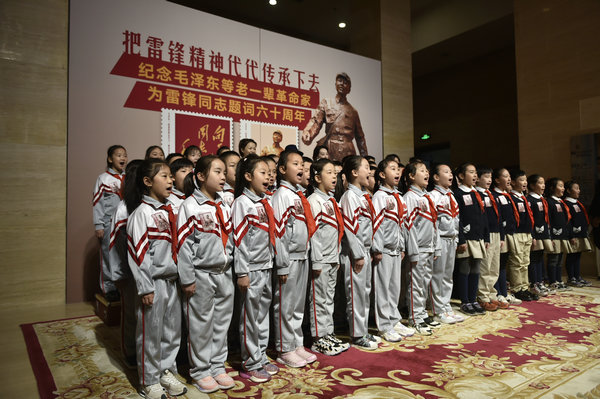 A memorial event was held at the National Art Museum of China on Sunday, the annual "Lei Feng Day" which was designated after a calligraphic piece created by Chairman Mao Zedong 60 years ago, "learn from Comrade Lei Feng".
School children and university students sang songs and recited poems composed in memory of Lei Feng, a heroic soldier back in the 1960s.
China Post issued a set of two stamps on the day, one of which shows Mao's inscription and another that features a statue of Lei Feng sculpted by Wu Weishan, director of the National Art Museum of China.
The day was also dubbed the "Youth Volunteer Service Day" in the country, and the museum's volunteers gave tours to visitors to promote the spirit of volunteering and public art education.
Most Popular