Statue of role model soldier unveiled at Beijing's commercial street
Share - WeChat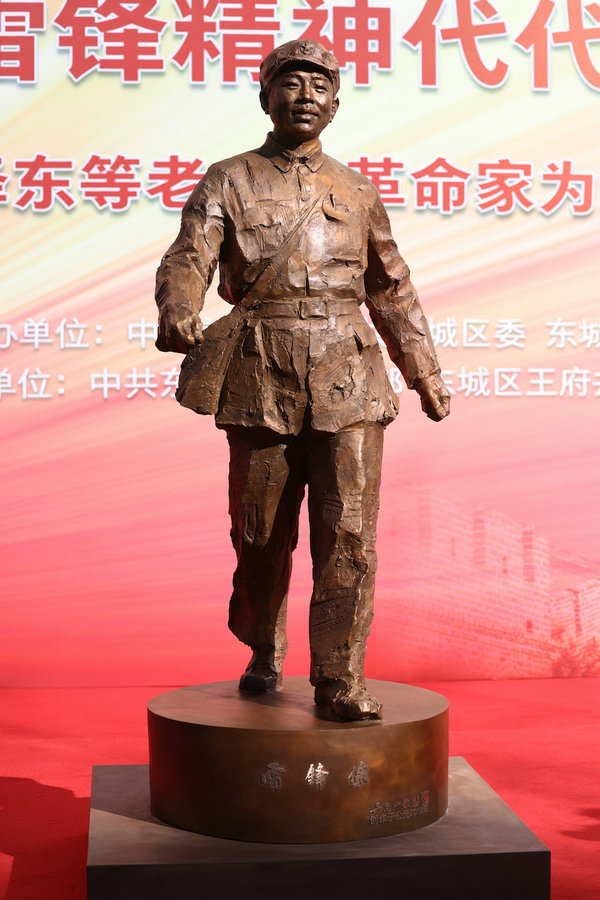 Sixty years have passed since Chairman Mao Zedong called on the nation to learn the good virtues of Lei Feng, a young soldier. Today people still refer to someone with a selfless spirit as "living Lei Feng".
To mark the annual "Lei Feng Day", which fell on March 5, a statue of the hero soldier, who died in a car accident at 22, was recently installed at the bustling Wangfujing shopping street, in downtown Beijing. The statue, created in 2012 by noted sculptor Wu Weishan, depicts a smiling and walking Lei Feng enjoying the embrace of spring freeze.
The work is featured in the primary school textbook to go with a poem hailing the soldier's deeds. The unveiling of the statue was also the start of a collaboration on public art between Dongcheng district, which administers Wangfujing, and the National Art Museum of China, which Wu directs, to put more sculptures on the street for public benefits.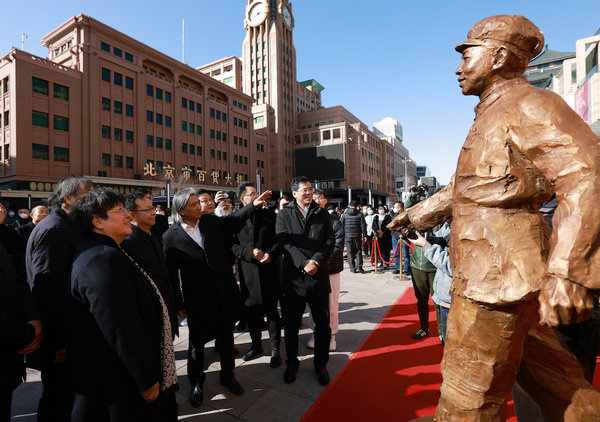 Most Popular