Musical pays homage to Chinese composer
Share - WeChat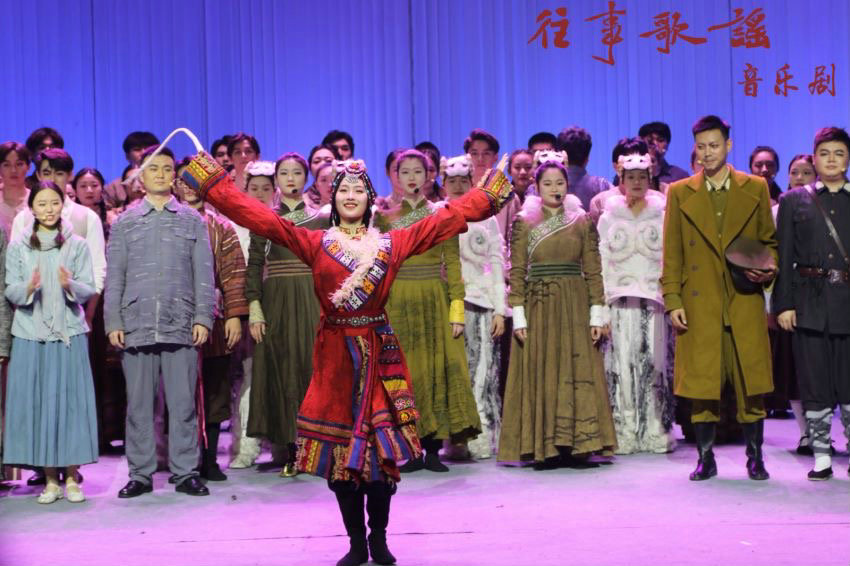 An original Chinese musical, The Past Ballad, which chronicles the life of Chinese composer Wang Luobin (1913-96), focusing on his youth, is being staged at Beijing Normal University with 10 shows.
On April 15 and 16, it will be staged at Tianqiao Performing Arts Center.
In 2019, the musical premiered at Beijing Normal University's Beiguo Theater, performed and produced by over 100 students and teachers from the university. They contributed to the musical in various respects, including acting, singing, building stage sets and designing costumes.
Besides Wang's classic songs, original songs were also written for the musical. The creative team includes director Li Fei, composer Zhu Jie and set designer Zhao Xiaoyu.
Wang, who was born in Beijing, enrolled in Beijing Normal University in 1931 to study music with Russian and German teachers. In 2022, the university celebrated its 120th birthday and thus, the musical was restaged again to mark the special occasion.
Wang was known for his songs inspired by Chinese folk music. One of his best-known songs is At a Faraway Place, which Wang wrote in Qinghai province in 1939 while shooting a film near Qinghai Lake. The song was inspired by a beautiful Tibetan girl. He wrote over 50 of his more than 1,000 songs in Qinghai. Wang was also inspired by the music of the Xinjiang Uygur autonomous region and created such tunes as The Girl From Daban City and Raise Your Kerchief based on the area's traditions.