Bangladesh eyes more FDI inflow from China
Share - WeChat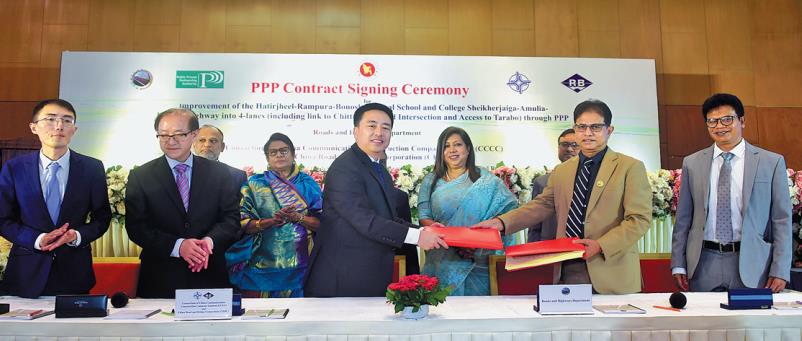 Such efforts require an effective cooperation mechanism, a delegated authority in both countries to be responsible for regular communication, and the prompt exchange of relevant information on the two nations' economic development, Mridha said.
The BCCCI is considering signing similar MoUs with the Bangladesh Economic Zones Authority, the Bangladesh Export Processing Zones Authority, and the Bangladesh Ministry of Commerce's Export Promotion Bureau.
Noting that China lifted quarantine requirements for overseas arrivals after adjusting its COVID-19 response policies on Jan 8, Mridha said this is one of the country's most important steps toward resuming cross-border travel, and the BCCCI applauds the initiative.
"We are eagerly looking forward to attracting foreign investors to provide a much-needed stimulus, and we will undertake various initiatives to increase Chinese investment," Mridha said.
Key sectors for cooperation include information technology, health, services, public safety, engineering project management, and disaster management, he said.
Syed Naved Husain, group director and CEO of Beximco, said that with the number of Chinese investors rising in Bangladesh, there are numerous opportunities for cooperation between business players from both countries.
Founded in the 1970s, Beximco Group is one of the oldest and most recognizable brand names in Bangladesh. Its total revenue is more than $2 billion per year, making it the country's biggest corporate organization.
Beximco evolved from being primarily a commodities trading company to a leading, diversified group with operations and investments in a wide range of industries, including textiles, pharmaceuticals, real estate development and media.
Husain said Beximco wants to gain from China's knowledge, experience and technology by using these assets in Bangladesh, as well as tapping global finance.